Lenovo presents its smartphone line-up for the newly grads and young professionals
This graduation season, let the young professionals open endless opportunities by rewarding them with devices especially crafted for staying connected, productive, and entertained all day. Whether it's for the next Shakespeare, Picasso, or Einstein, give them a Lenovo smartphone that will serve as their companion in reaching their goals. This year, Lenovo offers a wide array of choices of smartphones from its A, P, and S series that are sure to offer fresh and exciting features and cutting-edge technology for the new graduates.
For the power professionals  
For the future power players in their fields, they deserve a smartphone that can keep up with their energetic, fast-paced lifestyle. May it be for keeping track of meetings or jotting down important tasks, staying connected all day has never been this easier with Lenovo's power players, the VIBE P1 and P1m.
The VIBE P1 comes armed for all day's work with a 5000mAh battery, one of the highest-capacity batteries in its class. The VIBE P1 is a must for multi-taskers looking for productive features like a physical power saving switch that instantly extends power saver switch. The 24W quick charge function is perfect for busy bees who are usually in a rush for meetings and have limited time to power up their devices. Its OTG (On-The-Go) charging feature is sure to impress co-workers whenever they are in need of a battery boost. Aside from being an ultimate connectivity device, this smartphone balances work with play with outstanding multimedia and entertainment features. The VIBE P1 comes with a smart PA technology that boosts audio output and a sealed sound chamber for improved resonance and better bass for all sorts of multimedia needs.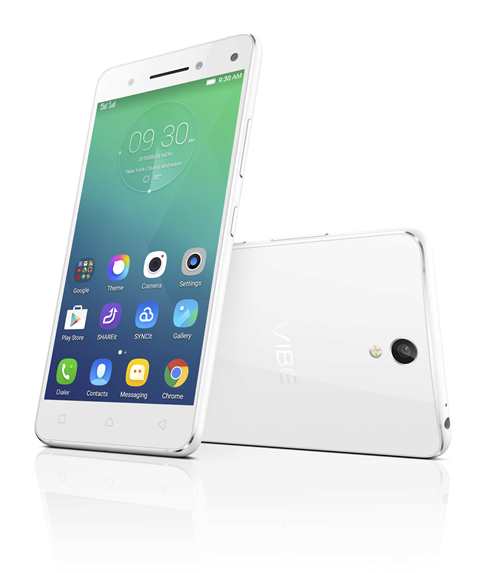 Take a break from work and capture important moments with the VIBE P1's 13MP rear camera with fast-focus PDAF technology and a 5MP selfie camera with multiple shooting modes and beautification features. Backed with a 1.5GHz Qualcomm® Snapdragon™ 615 64-bit octa-core processor that can run multiple apps, surf the web, and stream videos all at once, the VIBE P1 promises smooth and fast performance. Never miss important e-mails and reminders with its Wi-Fi Boost that provides 5G Wi-Fi support for improved Wi-Fi speed and range. The VIBE P1 can also be paired with a range of smart devices, from headsets to cameras and TVs, utilizing wireless NFC (Near-Field Communication) technology. And for ultimate privacy, an embedded fingerprint scanner on the home button supports black screen unlock and brings about even greater convenience and safety.
The VIBE P1m is built for the busiest days with a long-lasting 4000mAh battery. Like the VIBE P1, the VIBE P1m is a perfect smartphone for multi-taskers who need to stay connected and productive the whole day. The VIBE P1m comes with a quick charge function which allows users to get a quick power boost when in a hurry. Engineered for the outdoor lovers and thrill seekers, the VIBE P1M has splash-proof capability via a nano-coating technology. These, coupled with a powerful MediaTek 64-bit quad-core processor and a vivid 5-inch HD screen, make the VIBE P1m a truly exceptional value-for-money device.
The VIBE P1 is available in Platinum and Graphite Grey. The P1m is available in Onyx Black and Pearl White. The VIBE P1 and VIBE P1m are now available at all authorized Lenovo Mobile dealers. The VIBE P1 is priced at Php 14,999 and the VIBE P1m is priced at Php 7,999. The Lenovo VIBE P1 and VIBE P1M will be bundled with a free screen protector (worth Php299) and a free back cover (worth Php599).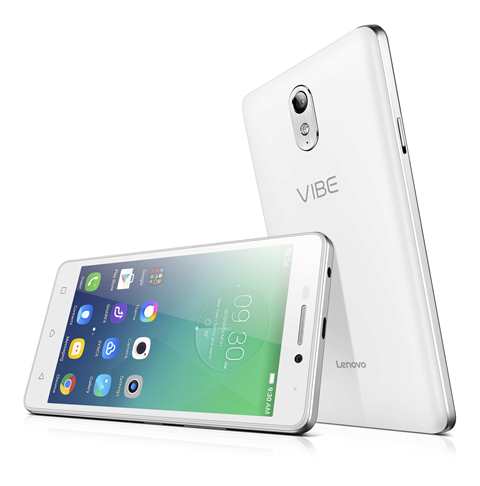 For the out-of-the-box thinkers
For the visionaries, the artists, and the out-of-the-box thinkers, these graduates deserve a smartphone that lets their imagination run free. The VIBE S1 boasts of outstanding one-of-a-kind features that stretches one's creativity to no limits. The VIBE S1 is not your typical smartphone – it's the first world dual selfie camera smartphone, truly making it a unique device. The 8MP primary front camera takes the sharpest photos and the 2MP secondary front camera analyzes depth of field information to replicate human binocular vision.
The VIBE S1's cut-out feature allows users to crop themselves out of selfies and place themselves on another background like the Eiffel Tower in France or Taj Mahal in India. It comes preloaded with images and scenes so users are also spoilt with choice. Whether users want to crop out unwanted photo bombers or just add extra creative effect to a photo, the VIBE S1's blur feature sure comes in handy. Users can refocus anywhere on the selfie for up to 3 focal planes, while adding a 'bokeh' effect to the background to enhance and stylize a selfie. The VIBE S1 also comes with a 13-megapixel rear camera that is sure to capture the new graduates' special moments.
Lenovo makes no mistakes in crafting a device that is unique on the inside as it is on the outside – the VIBE S1's ultra-stylish exterior comprising of a curved-glass rear panel made from the latest Gorilla® Glass, and a thin rounded metal frame that goes around the side. With its thin 7.8mm profile and 132g in weight, it is designed to snuggly fit in the palm of the user's hand.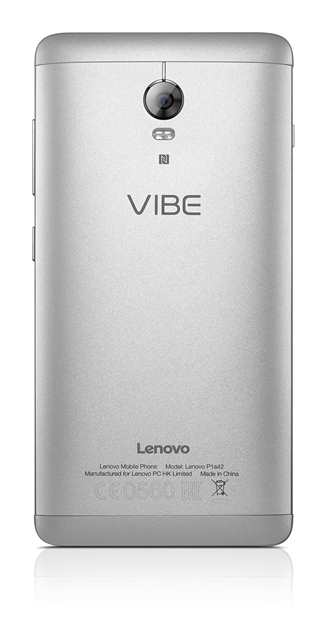 The VIBE S1 is powered with a 64-bit MediaTek Octa-Core processor complemented with 3GB of RAM. Its 32GB of storage and up to 128GB of microSD external storage support can also easily store around 40,000 photographs of special moments users can keep. On top of it all, the VIBE S1 offers 5.0" Full HD display, 4G LTE capability, and runs on Android™ 5.0 (Lollipop).
The Lenovo VIBE S1 will be locally available in two attractive color options: white and gold.
The Lenovo VIBE S1 will be available on the last week of November at all authorized Lenovo Mobile dealers for Php15,999, bundled with a free screen protector (worth Php299) and a free back cover (worth Php599).
For the go-getters
For the free spirited and go-getters, the Lenovo A7000 plus shows that big things come in small packages. The A7000 Plus offers an ideal combination of brilliant display, Dolby® Atmos™ technology, and a smoother user experience. This smartphones comes equipped with outstanding features that can sure compete with other flagship models. Bigger and brighter features await the new graduates with its 1920 x 1080 resolution full HD display, which ensures dazzling visuals and stunning graphics in their truest colors and finest details. Listen to high quality music and entertainment all day and night with the latest Dolby® Atmos™ technology, offering a 360-degree sound for that ultimate multimedia experience.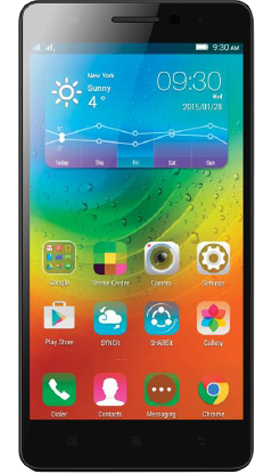 Capture important moments and milestones with its impressive 13-megapixel auto-focus main camera with Dual LED Flash, and a 5-megapixel front camera. Equipped with a 16GB storage expandable to 32GB via microSD slot, users can keep as many photos, videos, games, and files as they want. The A7000 Plus is powered by a 1.7 GHz Octa-core processor coupled with 2GB RAM, this powerhouse offers seamless 4G TDD-LTE connectivity and dual SIM slots allowing users to multitask efficiently. It runs on Android 5.0 Lollipop and is backed with a 3000mAh battery that promises a fast and smooth user interface.
The Lenovo A7000 Plus is available at all authorized Lenovo dealers nationwide for Php7,999. The Lenovo A7000 Plus will be bundled with a free screen protector (worth Php299) and a free back cover (worth Php599).