Photo Caption L-R: Mr. Arup Maity – President and CEO of Blast Asia Inc., Mr. Monchito Ibrahim – Deputy Executive Director of DOST-ICTO, Mr. Calum Chisholm – Country Manager of Intel Philippines and Mr. John Ruero – former President of PSITE
The Information and Communications Technology Office of the Department of Science and Technology (DOST-ICT-Office) and the Philippine Software Industry Association (PSIA) launched the third installment of the Philippine Startup Challenge, a nationwide startup competition for college students, encourages youth to develop, promote bolder, more creative and socially relevant technological innovations that could solve real life challenges, in cooperation with Intel Philippines on Friday (April 29, 2016). The challenge represents a meaningful partnership among government sector, industry and private sector representatives as well as the academe, Philippine Society of IT Educators (PSITE).
ICT-Office Deputy Executive Director for eInnovation, Monchito B. Ibrahim "believes that the evolution of this competition – from mostly software innovation to now exploring robotics and hardware – is a great step in welcoming a wider talent base to the community and will create more exciting use for technology and connectivity."
Intel Philippines Country Manager, Calum Chisholm said, "Intel is excited to be part of the 2016 Philippine Startup Challenge as this will be the first time participants will be able to showcase their technological innovations related to the Internet of Things."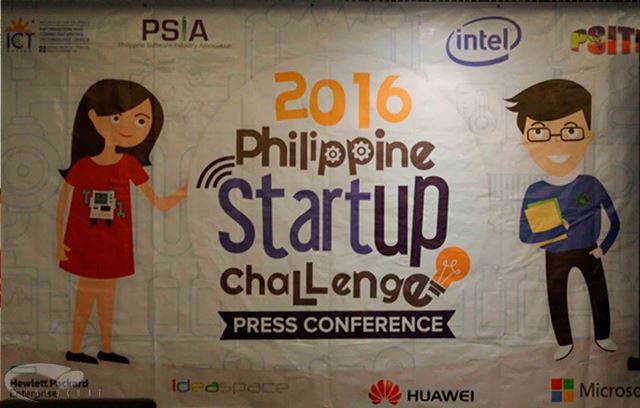 Lean Startup 101 and IoT Bootcamps will be conducted in various locations across the Philippines which will happen for two days and will cover topics on developing startup ideas, creating viable business models, best practices in effectively operating a tech startup as well as basics on building IoT solutions.
To join the competition, teams should submit a 5-minute video pitch presentation about their startup idea. Finalists will be given a chance to pitch their startup ideas to a panel of judges. Intel will be selecting 20 entries and participants should consist of three students and one faculty adviser. The schedule and locations of the upcoming Bootcamps are as said below:
· Bacolod City – May 20 and 21
· Metro Manila – May 27 and 28
· Baguio City – June 10 and 11
· General Santos City – June 24 and 25
It introduces a new Internet of Things (IoT) track, an initiative developed in collaboration between the DOST-ICT Office, PSIA and Intel Philippines. The new track will allow young innovators to utilize IoT to further develop innovations that are relevant to their daily lives.
Under the seedPH initiative of DOST-ICT Office, the Philippine Startup Challenge aims to cultivate the Philippine Startup Ecosystem by conducting advocacy campaigns, capability development programs and research initiatives.