St. Paul College of Pasig Students
Last December 2015, St. Paul College of Pasig had their last educational plant tour at REDFOX assembly plant in Cavite. As a support to the educational segment, REDFOX welcomed and open its doors to St. Paul College of Pasig tertiary level.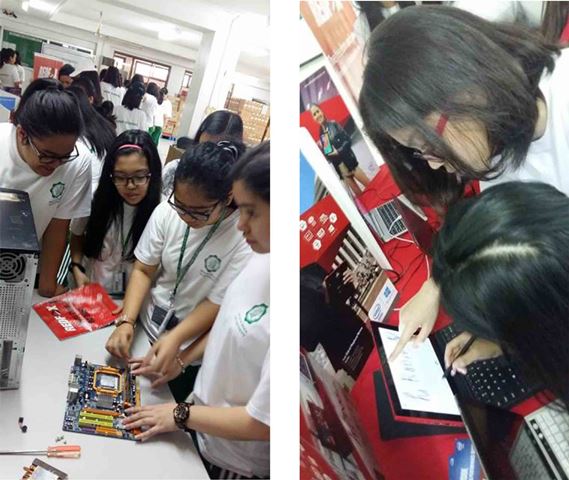 Students assembling the motherboard and experiencing REDFOX products
REDFOX educate the students by sharing their expertise in IT and by also imparting the latest technologies and innovations REDFOX has to offer. REDFOX believes that this educational plant tour will serve as good experience to the students and will be beneficial to their studies and future careers.