The Lenovo TheaterMax immerses users with next-level entertainment features and digital content, right at their smartphones
Virtual reality, or VR, seems to be the next big thing in the mobile industry, as evidenced by all the promising technology exhibited in this year's Mobile World Congress in Barcelona. A leading technology innovator in its own right, Lenovo took the chance to show the world what Lenovo VR and TheaterMax can bring to the table—and all at friendly price points.
"Over fifty percent of digital content is consumed on mobile devices," said Dino Romano, Lenovo Smartphones Philippines Country Manager. "The smartphone remains to be the primary personal entertainment device for Filipinos. The Lenovo TheaterMax, powered by Lenovo Virtual Reality, is now available in the Philippine market. This technology now comes with our cutting-edge smartphones, which come at friendly price points for the discerning and practical Pinoy smartphone user," said Dino Romano, Country Manager, Lenovo Smartphone Philippines.
Gear up for the future of entertainment with Lenovo VR Technology's exclusive content and experiences, just for Pinoy users!
Wider, more immersive cinema
With the Lenovo TheaterMax, users will witness their favorite movies and TV shows come to life as they don their VR headsets. To give Pinoy users a taste of the immersive cinematic possibilities of Lenovo VR technology, they are given exclusive access to The Displaced, a documentary about the plight of over 60 million people expelled from their homes by war and persecution. Viewers will follow the perilous journey of three children—an 11-year-old Ukrainian boy, a 12-year-old girl from Syria, and a 9-year-old Sudanese boy—through an immersive multimedia experience that can propel them to positive action to make the world safer and more peaceful for the children of tomorrow.
The full spine-tingling movie experience
Entertainment buffs of several generations will definitely remember poring over "Goosebumps," the popular horror series from novelist R.L. Stine. Lenovo VR Technology brings this childhood classic to virtual life through the exclusive digital release of the Goosebumps movie in all its VR glory. Users can jump right into the spine-tingling action with Jack Black as he saves Madison, Delaware from a horde of scary demons!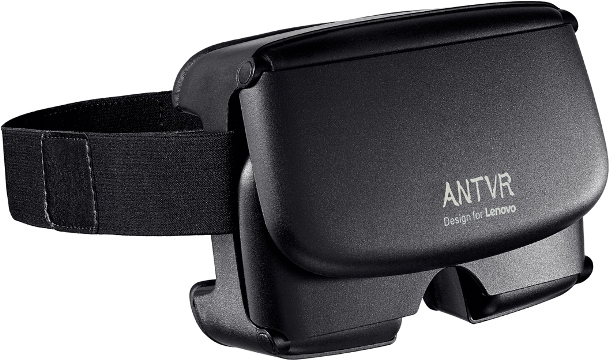 An unforgettable theme park experience, right at the palm of your hand
Put on your Lenovo TheaterMax headset and take the adrenaline-packed Polygonal Rollercoaster VR ride! Adrenaline junkies can have their fix anytime as they take an exciting ride through a virtual rollercoaster track filled with sharp curves and steep peaks. You can share the exciting experience of cruising down a unique, gorgeously rendered polygonal world of thrills and spills with the whole family!
Regardless of the content, VR can be used as a nifty learning tool for both the young and young at heart. With the TheatreMax technology built into the latest Lenovo smartphones, users are given a platform for watching, interacting and exploring that helps them to learn, play and live.
Swear to soar and protect
Patrol the skies of Paris, New York, and Dubai to protect earth from nefarious alien attacks with Alien Invasion VR! Put on your VR headset and jump into the cockpit of an F16 to take out alien invaders in 360 gameplay and breathtaking virtual scenery. Aim, lock, and fire to save the Earth!
Explore deep space
Lenovo VR Technology takes shooter games to the next level with Invasion VR 3D, a three-dimensional gaming experience that sends the player to a remote planet to see if human life is possible there. As the player explores this new frontier, unexpected surprises can pop up from every corner so be ready to survive!
All these and more with the VIBE X3 and VIBE K4 Note
The Lenovo VIBE X3 and VIBE K4 Note come with the new Lenovo Virtual Reality and TheaterMax that users can enjoy right out of the box. These smartphone models also come with a configured 3-mic system and state-of-the-art Wolfson audio codec filters, which filters out ambient noise for an unparalleled, truly immersive sonic experience.
Pricing and Availability
The Lenovo VIBE X3, which comes in Pearl White, is now available at all authorized Lenovo dealers nationwide with an SRP starting at Php22,099. Also available now at all authorized Lenovo dealers is the Lenovo VIBE K4 Note in Matte White and Matte Black with a starting price of Php10,699.