Apple announced during their Worldwide Developers Conference that it's launching the "Do Not Disturb While Driving" feature as part of iOS 11. What it does is it will block notifications from showing up when Apple determines you're driving.
The device using iOS 11 will be able to detect if the car is moving via Bluetooth or Wi-Fi. The device will withhold any notifications like text messages or news updates. The device screen will also be locked to prevent drivers from using many of their apps while driving.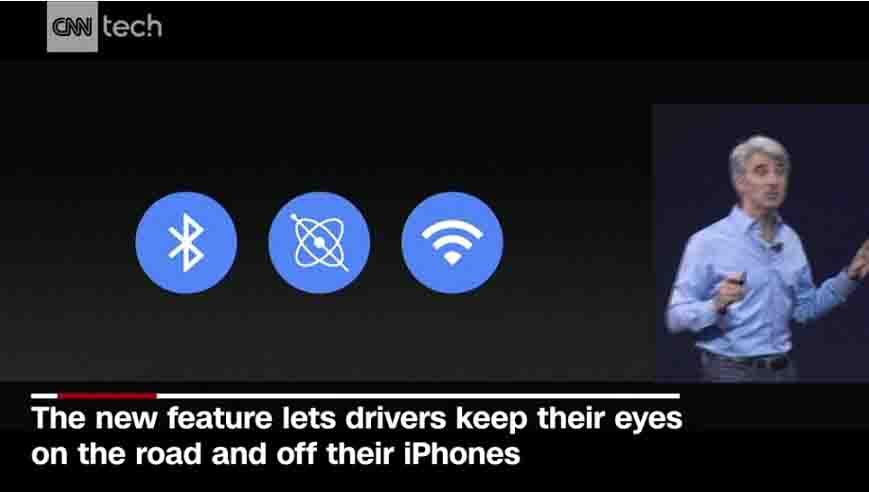 Passenger will be able to disable the feature so that they can use their device inside the vehicle while in motion.
(Photo source: Video screenshot – http://money.cnn.com)