(From left) Phillip Wu, Group Head, Enterprise Solutions of Dell South Asia Developing Market Group (SADMG) in Indonesia and Philippines; Chue Chee Wei, Managing Director, Dell Malaysia, Singapore, Indonesia and Philippines; Christopher Papa, Country Manager, Dell Philippines; and Christopher Choong, Brand Manager, Dell South Asia
Dell Introduces Comprehensive Solutions to Help Philippine Organizations of All Sizes Prepare For the Future-Ready Enterprise
New servers designed for future growth while helping customers accelerate time to production, achieve peak performance and deliver better ROI
New highest-end Dell Storage arrays and industry-leading all-flash array reduce cost-per-gigabyte flash cost barrier[1]
Dell XC Series releases include Dell's densest all-flash hyperconverged appliances for larger workloads
Innovative new campus network architecture designed for simplified deployment, manageability and investment protection
Dell Philippines today announced new solutions designed to address growing complexities faced by organizations of all sizes to prepare for the future growth of their businesses. Dell helps customers with infrastructures that can scale easily and adapt quickly now and into the future with new servers for small and medium sizes businesses, new high-end enterprise storage arrays and hyperconverged appliances, and new networking switches.
"With today's rapidly evolving technology landscape, Dell focuses on designing solutions that offer market-leading performance and have the agility and flexibility to keep pace with new workloads and demands, changing architectures and business growth," said Phillip Wu, Head of Enterprise Solutions, Dell SADMG, Indonesia & Philippines. "The new solutions announced today demonstrate Dell's leadership in providing infrastructure that are cost-effective and can be simply scaled as needed, allowing organizations of all sizes to reap the benefits of intelligently designed solutions that reduce total cost of IT ownership to help them achieve business results and support growth."
Future-Ready PowerEdge Servers: The latest generation of entry-level servers
These newest additions to Dell PowerEdge 13th generation servers help small and midsize businesses (SMBs) prepare for future growth. Offering large amounts of internal storage capacity, extensive configuration flexibility and an expandable memory footprint, the new entry-level PowerEdge servers feature up to four DDR4 memory slots and up to four or eight hard drives depending on the model. The new server lineup includes:
Dell Storage SC9000: High-end Dell storage arrays and industry-leading all-flash cost-per-gigabyte
The combination of Dell's new flagship Dell Storage SC9000 storage array controller, new 12 GB SAS expansion enclosures and next generation array software offers customers the highest-performing, most enterprise-focused SC Series release to date. The Dell Storage SC9000, based on Dell's 13th generation PowerEdge server platform, offers all-flash and hybrid flash configurations and delivers 40 percent more IOPs –with the ability to achieve more than 385,000 IOPS[2]—and more than double the throughput[3] compared to previous SC Series arrays. Supporting the most demanding large-scale workloads, the flexible and self-optimizing SC9000 provides more than three petabytes of raw capacity per array and scales-out even further in federated multi-array configurations with seamless volume movement among arrays.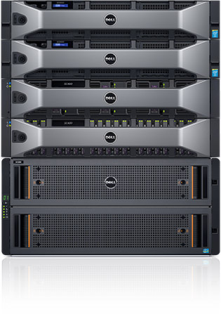 New Dell XC Series Appliances Expand Dell's Software-Defined Storage Portfolio
The next wave of Dell XC Series of Web-scale Converged Appliances, which integrate compute, storage and hypervisor resources into a single offering to help reduce TCO and streamline datacenters. The latest hyperconverged solutions include the Dell XC6320, the highest-density XC Series appliance to-date, with four compute nodes that support more than 44 terabytes of storage in a 2U form factor. This substantially reduces datacenter hardware rack space, power and cooling required to run various workloads in service provider, ROBO and large customer datacenters. New Dell XC630-10F and XC6320-6F All-Flash Nodes are the densest XC Series all-flash appliances offering a cost-for-performance boost with data tiering between flash drives types based on actual data usage.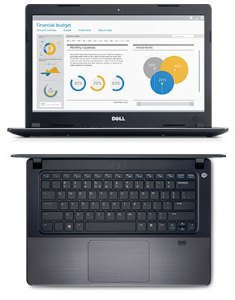 New Campus Network Architecture: Powered by the Dell Networking C9010 Network Director and C1048P Rapid Access Nodes
Designed for mid- to large-scale campus environments seeking improved scalability combined with simplified management, the new Dell unified-campus architecture provides a single management view for the entire campus from access to core. This provides a single point of control for quality of service, policy provisioning and software upgrades, as well as for programming software-defined attributes.
The new Dell Networking C9010 Network Director is a next-generation multi-rate capable modular switch and is the first platform based on the new Dell campus network architecture. It delivers optimum scalability for up to 4,000 virtual ports managed centrally, a lifetime of flexibility with support for 10 and 40 gigabit Ethernet (GbE) today, and a tool-free upgrade to 100GbE in the future to meet the growing bandwidth requirements of a diverse campus of end-users and end-points. For initial deployments, the C9010 can be deployed as a traditional campus switching platform without the Dell Networking C1048P Rapid Access Node, serving to aggregate legacy switching platforms in wiring closets.
The real power of the C9010, however, comes when paired with the C1048P Rapid Access Node to deliver new levels of simplicity and scalability in the campus. The Dell Networking C1048P extends the capabilities of the C9010 Network Director by providing enhanced power over Ethernet well as user access and connectivity back to the C9010. The C1048P can be deployed either stand-alone or in a stacked configuration, and can be introduced at any time to the new architecture, greatly simplifying ongoing maintenance and operation. For enhanced investment protection, Dell N-series switches within current customer environments can also become access nodes via a software download shortly after launch.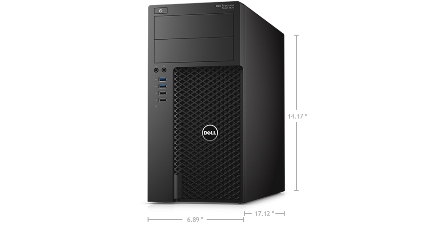 New Dell Networking S6100-ON Multi-Rate Modular In-Rack Switch
As the latest addition to the S-Series family of data center switches, the Dell Networking S6100-ON combines multi-rate connectivity with chassis-level modularity and open networking perfect for data center operators seeking maximum flexibility and control in the rack. Through multiple expansion modules, customers have the flexibility to deliver various combinations of port speeds ranging from 10 – 100GbE with both QSFP28 and CXP port choices for flexibility in deployment. With its increased density, performance, flexibility and simplified management, the Dell S6100-ON is ideal for virtualization, cloud and big data analytics environments—all foundational elements for the Future-Ready Enterprise.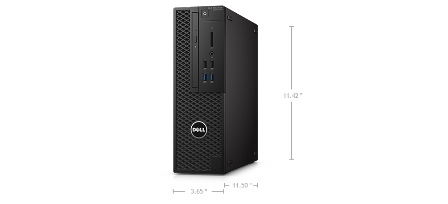 Industry-leading Support
Dell ProSupport Plus for enterprise solutions combines expertise, technology and environmental intelligence so customers can adopt complex technologies with confidence. This enterprise-class support offer will proactively improve performance and stability of critical systems, allowing customers to focus on strategic goals. With ProSupport Plus, customers can improve performance and stability with proactive, predictive, and personalized recommendations, and maximize workload availability with automated support enabled by SupportAssist.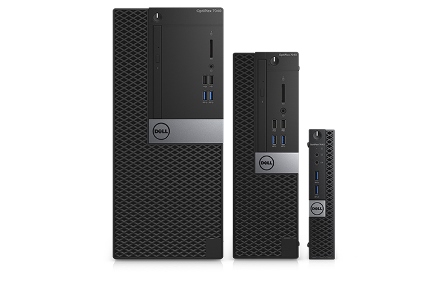 ProSupport Plus provides users the flexibility to choose the right support based on the criticality of specific systems, a single point of contact for all hardware and software issues, broad and deep experience that goes beyond a single system, proactive, automated tools and innovative technology, and consistent experience regardless of where you're located or what language you speak. ProSupport Plus is the industry's only complete support service combining priority access to expert support, accidental damage repair, and proactive, predictive monitoring for automatic issue prevention and resolution[4]. With the solution, customers spend up to 84 percent less time on technical support calls and take up to 58 percent fewer steps to resolve common hardware issues than key competitors, so customers spend more time innovating and on what matters most.