Whether you're chilling on the beaches of Boracay or hiking the hot terrain to Pinatubo, there is a perfect Xperia Z5 series device that's fit for you. Strike a pose on the zipline in Bicol with the flagship Xperia Z5 phone. Enjoy the nightlife in Cebu with the Xperia Z5 Compact. Capture that sand dune ride in Ilocos in 4K definition with the Xperia Z5 Premium. There's no denying that Sony's Xperia Z5 devices make for an ultimate summer companion. With its superb camera qualities and long lasting battery, Sony's next-generation smartphones will surely help you capture your summer.
Capture Summer Memories in the Greatest Quality
All Xperia Z5 devices are equipped with next-generation smartphone camera technologies built to capture split-second moments. Xperia Z5 mobile devices provide consumers the assurance that the best of summer is captured perfectly. The Xperia Z5's main camera sports a brand new 23MP Exmor RS for mobile sensor, supporting the fastest autofocus in a leading smartphone.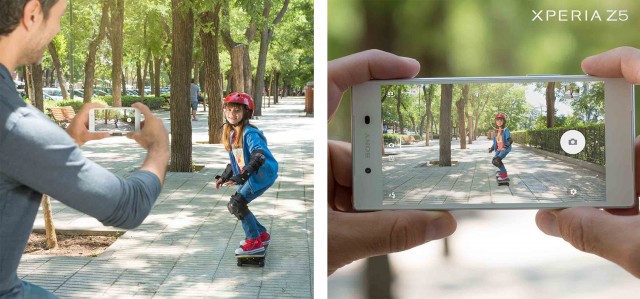 Take Great Videos with Steadyshot and Intelligent Active Mode
Xperia Z5 series brings significant advancements in the evolution of Sony's SteadyShot with Intelligent Active Mode for video. Further improvements mean you'll be able to continuously capture action smoothly, such as that exhilarating moment you jump down the falls for the first time or try tricks on your new skateboard. Shots will be free from jolts or shudders.
Outlast the Adventure With 2-Day Battery Life
The Xperia Z5 Premium, Xperia Z5 and Xperia Z5 Compact smartphones are equipped with Sony's incredible up to two-day battery stamina and innovative power-saving technology, which gives you superior long-lasting battery performance. Qualcomm® Quick Charge™ 2.0 enabled on the new devices allows 5.5 hours usage with just 10 minutes of charging with the QC2.0 Quick Charger UCH10. Challenge yourself and go on that trek with no fear of losing battery when it matters the most. Capture your best moment with Xperia Z5 when you finally reach the top!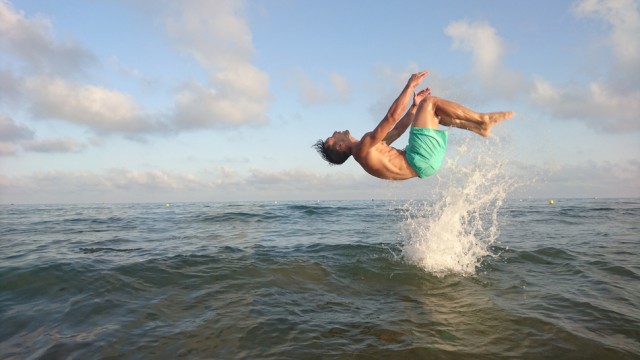 Perfect Jump Shots in a Click with Hybrid Autofocus
Xperia Z5 series boasts of a powerful blend of speed and accuracy to capture split-second moments with ease. It delivers a ground-breaking speed of less than 0.037 seconds. Get the power to preserve spontaneous action in real-time and capture the perfect jump shot on the beach.
We at Sony believe that every season should be celebrated with only the best. Since camera and battery are our strengths for the Xperia Z5 series, we know it's the perfect adventure companion to take with you this summer," says Jhoana Benedicto, Product Marketing Officer for Sony Mobile Philippines. "Take your Xperia Z5 with you on your next beach adventure or mountain hike. We're giving Filipino consumers another reason to enjoy their out-of-town getaway or summer staycation!"