The 38th GSMA Asia Pacific Conference and Exhibition delegates
Leading telecommunications firm Globe Telecom recently spearheaded the 38th GSMA Asia Pacific Exhibition and Conference held last February 4 to 6 at Shangri-La Mactan, Cebu.
Headed by the newly appointed GSMA-AP Chairman and Globe Telecom Chief Operating Officer and Chief Strategy Officer Gil Genio, the event gathered over 100 delegates from different mobile operators in Asia Pacific. This included guest speakers from telecommunications and technology companies who shared best practices for the advancement of the mobile industry in the region.
"It is always a great opportunity to gather mobile technology leaders and experts in one venue to further drive the mobile industry to greater heights. Through the GSMA-AP conference, we are able to collaborate and work together towards equipping our companies with the latest technologies that are for the utmost advantage of every customer," says Genio.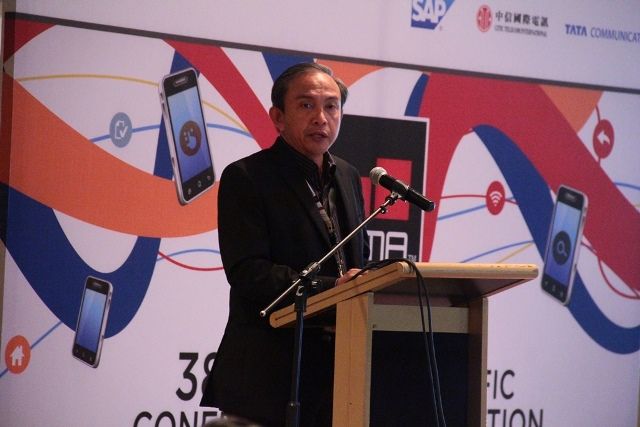 Gil Genio, GSMA-AP Chairman and Globe Telecom Chief Operating Officer and Chief Strategy Officer
Invited for a keynote speech is also the country's Department of Science and Technology (DOST) Undersecretary Louis Casambre who fortified DOST's support in GSMA's endeavors. As Casambre put it, "the DOST-ICT office and the ICT agencies of your respective countries are your partner in building and making Asia Pacific countries 100% connected. Together let us ease the digital divide for a better future."
Genio also announced to the delegates the election of the new Vice Chairman of GSMA-AP Ben Yeung, who is the General Manager for International Services, SmarTone, Hong Kong.
The sessions focused on worldwide trends in the mobile business ranging from next generation roaming services to LTE technology developments. Among the topics discussed and its corresponding speakers were: Trends in Mobile Roaming and Operator Challenges and Vision 2020 by Jack Jia, Strategic Engagement Director for GSMA (APAC); RAEX/IOT Changes by Randy Petersen, Union Wireless; Operator Opportunities in Data/LTE Roaming by Casey Tan, Senior Product Manager for Mobile Voice & Services, Telsa International LTD; LTE Roaming- Security & Privacy and HTTP 2.0 Developments by Anton Bonifacio, Vice President for Information Security, Globe Telecom; Network Support for Tomorrow's Roaming Experience by Bruno Vilares, Sr. Telecom Consultant, Huawei Technologies Sweden/Global; VoLTE and New Network Technologies by Bao Li, Solution Architect, IMS CORE, Alcatel Lucent and Guang Hong Liu, Solution Engineer, IMS CORE, Alcatel Lucent; The Future of Mobile Roaming by Demetrio Di Martino, Partner, Head of TMT practice in Asia, Value Partners.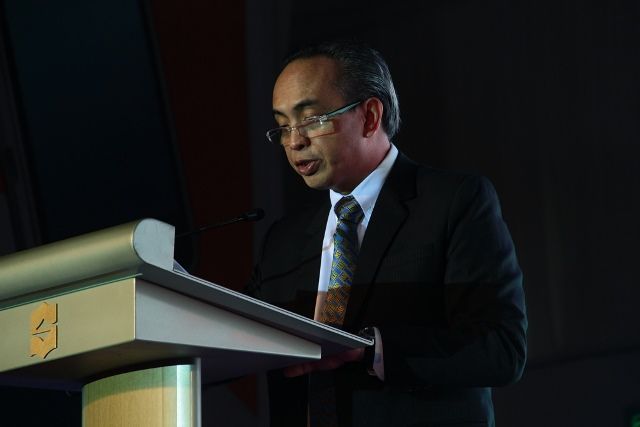 Louis Casambre, Undersecretary of the Department of Science and Technology (DOST)
GSMA-AP's focus remains on managing and delivering the Regional Interest Group (RIG) priorities defined by its members through GSMA governance bodies, as well as coordinating working groups and events. The team is also responsible for representing the GSMA's views and initiatives at regional institution meetings and events.
GSMA is an association of mobile operators and related companies devoted to supporting the standardizing deployment and promotion of the GSM telephone system.