Year 2012 is coming to an end and I must say it is an exciting year for the techworld. A lot of new gadgets and innovations were introduced this 2012. A new term called phablet (phone+tablet) was born. Hybrid notebook computers (a notebook and a tablet in one) was also showcased this year. Apple also introduced a couple of their offerings this year, particularly the iPhone 5 and the iPad mini.
I have been in the industry for more than 30 years now and this is my first time to come up with my top gadgets list for 2012. My list is based on the gadgets I have personally seen, gadgets that I have tried and gadgets that I have reviewed. So here it goes: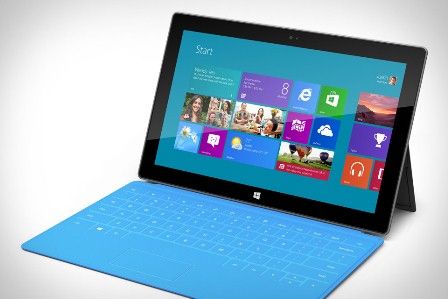 12. Microsoft Surface / Windows 8
The latest notebook and OS from Microsoft almost did not make it to my list simply because the initial units of Surface run on Windows 8 RT, which cannot run legacy Microsoft applications. The adoption of Windows 8 is slower compared to its predecessors. But it made my list because I felt Microsoft Surface is one of Microsoft's best hardware offerings (next to Xbox) and Windows 8 is a make or break OS for Microsoft.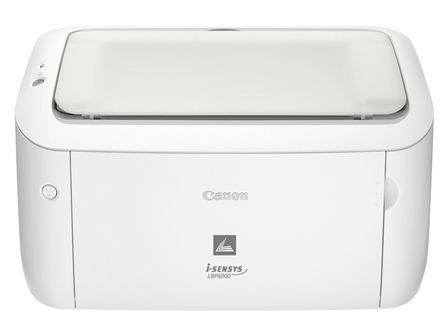 11. Canon imageClass LBP6000
One of the most affordable and most economical Laser Beam Printers I've ever seen. It offers up to 18 ppm print speed and 2400 x 600 dpi resolution. Aside from its portability, it comes with an all-in-one cartridge system, which means you only need one consumable to stock.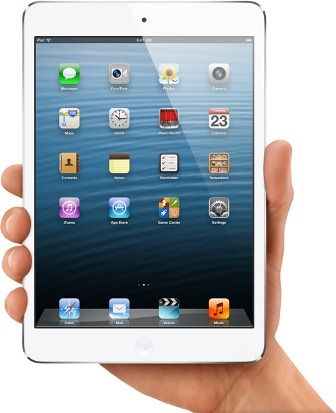 10. Apple iPad Mini
There's a lot of controversy surrounding this product since the late Steve Jobs said there's no future for tablets with smaller screen. However, Apple still released the iPad mini. It's a revolutionary product from Apple. I like it because it's portable and light. Compared to its big brother – I would rather carry an iPad mini when I am out but would rather use the iPad 2 or 4 when I am home.
09. Ivy Bridge / Ultrabooks
As soon as Intel released its Ivy Bridge processors, a slew of ultrabooks from computer makers was introduced – better, faster and more powerful machines. Intel provided some parameters for a notebook to be called an ultrabook – it must be 18mm or less in thickness for systems with displays less than 14 inches and 21mm or less for systems with displays 14 inches or more. This gave birth to stylish yet powerful notebooks.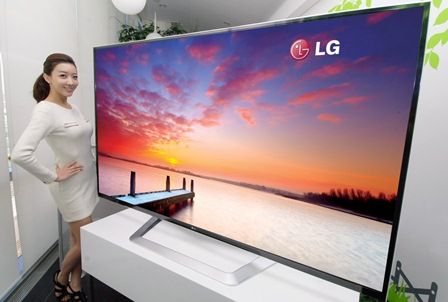 08. LG 84″ 3D UHDTV
When I saw this TV, the first thing I said was, "this is big". And when I tried its 3D function, the video I was watching really came to life. The objects and the characters were like in front of me. It made me ask myself – is this really 3D or 4D? I simply loved the experience.
07. Lenovo Thinkpad X1 Carbon
This notebook comes with a durable, carbon fiber-reinforced roll cage finish and for durability alone it made my list. But more than that, this machine also comes with power – RapidCharge. On a 35-minute charge, it gives you five hours of battery life, Fingerprint reader, TPM and BIOS encryption for advanced security and coated glass multi-gesture touchpad. Ports include one each of USB 3.0 SuperSpeed, always-on USB 2.0, Mini DisplayPort with audio, and 4-in-1 SD Card reader.
06. iPhone 5
One of the anticipated phones of 2012 is the iPhone 5. It features a larger display, a faster chip, the latest wireless technology, an 8MP iSight camera, and more. It still has a Retina Display with 326 pixels per inch and with a resolution of 1136×640 pixels. And it's Apple's first LTE-compatible handset.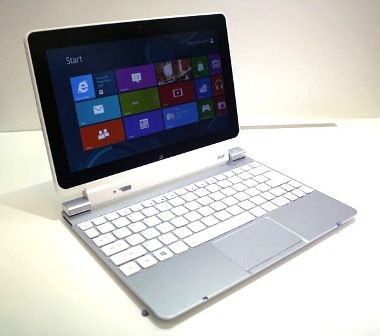 05. Acer Iconia Tab W510
The W510 is a convertible, full HD touchscreen, IPS display tablet with three different use "modes", including standard tablet style, docked with its detachable keyboard, and rotated 295 degrees from the dock in "presentation mode" – that make me feel like I have a 3-in-1 device. Keyboard dock doubles as an extra battery providing up to 18 hours of batter life. The tablet has a SIM slot, microSD, micro-USB, and HDMI, as well as volume buttons, a microphone, and a 3.5mm headphone jack.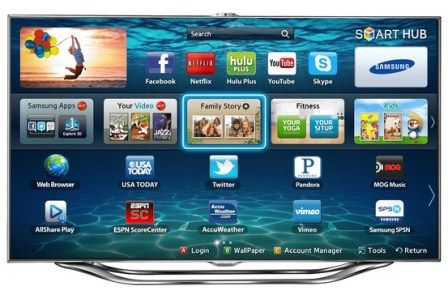 04. Samsung Smart TV
One of the first Smart TVs I've tried and tested that made me enjoy the experience. Resolution is so clear and the gesture control technology is one cool innovation especially when I tried playing the game, Angry Bird. It's like having one big tablet in front of me. I am particularly excited with this innovation because it's turning televisions into gaming and web access devices – and is seems that this is going to be the future of TVs.
03. HP Envy Spectre XT
Imagine a machine that is powered by Core i7 but still manage to look sleek, thin and full of style – that's the Spectre XT. It's a 3.07-pound machine with a 14.5mm-thick profile. It also comes with full copies of Adobe Premiere Elements and Photoshop Elements. It's ultra-thin all-aluminum design coated with a natural silver finish is enough to make my list. In other words, it had me at Hello.
02. Canon EOS M
The EOS M is Canon's entrance into the world of compact system cameras (CSC). It features 18MP APS-C CMOS sensor, ISO 100-25,600, 4.3fps burst mode, 1080p Full HD video capture, and a 3.2in, 921k-dot TFT LCD display. It's also Canon's first mirrorless, interchangeable-lens camera. A great camera for novice and first-time users.
01. Samsung Galaxy Note 2
And the gadget that made it to the number one (1) spot of my list is none other than the Samsung Galaxy Note 2 – this is my 2012 product of the year. Look at the features: 5.5" HD Super AMOLED display, S Pen, quad-core processor, 4G capability, long-life battery, Air View and Popup Note, and a lot of innovative functions. They call it a phablet – I say it's one PHABulous device. At less than 30K – for me, this is the iPhone killer and not the S3.
Happy Holidays to all. God Bless!