HP Inc. (HPQ) recently unveiled the new HP DeskJet GT series that fuels small businesses using ink tanks with a wireless printer that can print thousands of pages affordably.
"Small businesses are focused on growth and constantly look out for innovation that can reduce cost and minimize disruption to their work," said Jason Lim, Product Manager, HP Inc. Philippines. "The new HP DeskJet GT series makes high quality and reliable printing more affordable, while making printing and ink refill easy and fuss-free."
The HP DeskJet GT series prints up to 8,000 pages with a set of three HP spill free colour bottles and up to 5,000 pages with the HP spill-free black pigment ink bottle out of the box.1 Each ink bottle is available at about P310.2 Original HP inks are specially formulated to deliver sharp text, vibrant graphics and photos that resist water and fading, and deliver high quality marketing materials and business documents.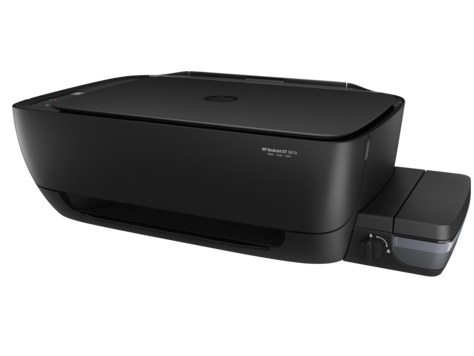 HP addresses one of the biggest frustrations of ink tank printers by making replenishing ink clean and easy with HP's innovative spill-free refill system.3 The bottles can be simply plugged into the tank without any squeezing required. Users can also easily monitor ink levels with the transparent ink tanks.
Today's business environment requires devices that are both connected and wireless. The HP DeskJet GT 5820 All-in-One printer makes it easy for users in the office to connect with smartphones and tablets. Customers can quickly and easily set up the printer using a mobile device. Even without a wireless network, Wi-Fi Direct enables users to directly connect their printer to the mobile device in the office.4 In addition, with the HP All-in-One Printer Remote app, users can quickly send scans to email or cloud storage through their mobile device.5 They can easily print from a variety of devices including iPhone and iPad using AirPrint, or smartphones and tablets running Android, Windows 8, Windows 10, and Google Chrome operating systems.6
Pricing and Availability 2
• The HP Deskjet GT 5820 All-in-One printer starts at P8,790.00 and is expected to be available in February 2016.
• The HP Deskjet GT 5810 All-in-One printer starts at P7,790.00 and is expected to be available in February 2016.