Mr. Shinichi Hayasahi – President of Panasonic Philippines, Mr. Jimmy Go – President & CEO of MSI-ECS, and Mr. Tetsumi Inoue – System Solutions Group Director of Panasonic Philippines
Connects multiple sites to allow for flexible, stress-free videoconferences for all participants
Connection to Multiple Sites
The new High Definition Visual Communications (HDVC) System connects up to 10 sites with a minimal installation costs. Because the HDVC System can connect via intranet/VPN and Internet simultaneously, it is easy to configure a videoconference system connected to sites inside and outside your company. The HDVC System can be used to hold videoconference with clients without a large investment in equipment.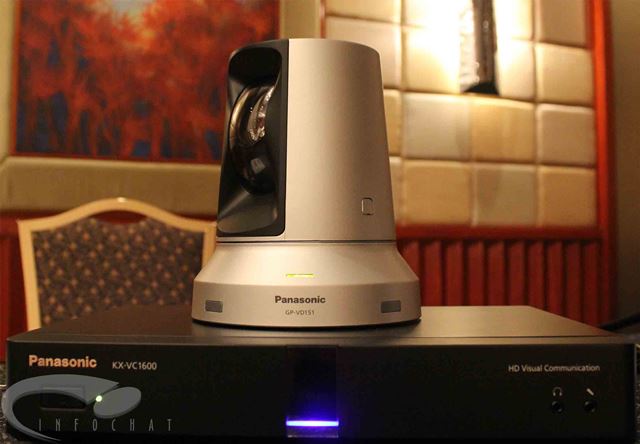 You can join a videoconference from a location outside of the office, while you are on the go, or from your own home using a Windows/iOS/Android mobile device. The HDVC System provides effective visual communication without restrictions on time or place.
The HDVC System comes with a function that lets you choose a screen layout from a variety of options. For instance, you can select a screen to show all participating sites or to display the site with a high voice level in a large window. The most suitable screen layout can be selected according to the type of videoconference held.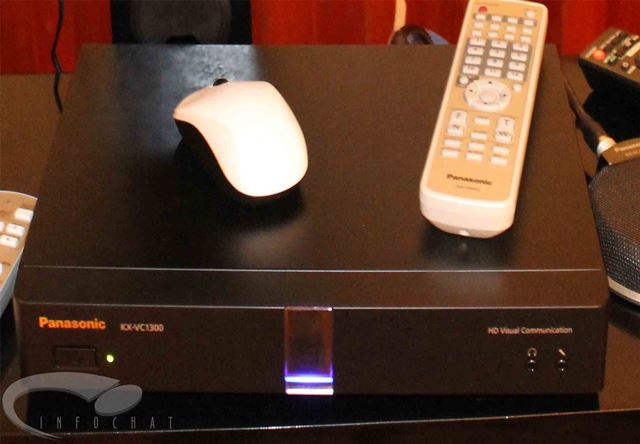 Clear Communication
The HDVC System delivers high-resolution Full-HD 1080/60p images. Displayed images are as clear as Full-HD TV images and allow for effective visual communication. The HDVC System shows even small changes in facial expressions for high-quality communication.
Full-duplex audio in wideband stereo allows high-quality sound to fill the room with clarity. A unique Echo Canceller prevents echoes and howling, and there are hardly any delays or interruptions even when two people speak at the same time. You can enjoy smooth, natural conversations as if you were all in the same room.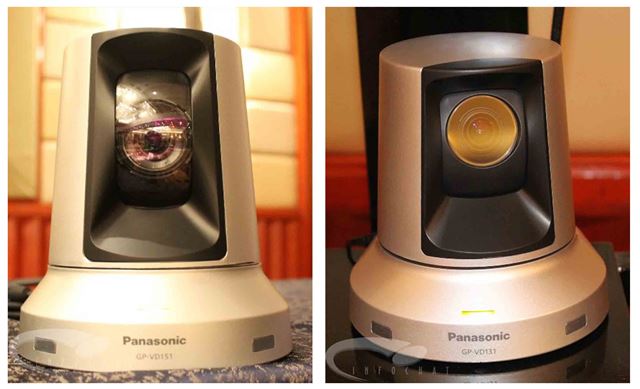 Generation of packet losses is prevented by the rate control (AV-Qos), and lost packets are restored by the combined use of the forward error correction and automatic repeat request control. Even if the bandwidth decreases after communication starts, clear communication is maintained according to the communication line condition. Because video and audio communication is maintained at 256 kbps per site, there are minimum image disruptions and audio interruptions, and the connection stays stable.
Easy to use
The HDVC System supports H.239 dual streaming to simultaneously transmit the home location image and a PC document image and to simultaneously receive the image of a distant site and a PC document image. The KX-VC1600 features a Triple Monitor function, which can display a PC document, the image of a distant site and the image of the home location separately on three monitors. Display of a PC document on a large screen facilitates understanding and provides effective visual communication.
The image of a product sample or parts captured with a Sub Camera can be shown to other parties during a videoconference. The clear, high-resolution images displayed by the HDVC System allow close examination of material textures and small details that are difficult to see with the bare eyes.
The remote control of the HDVC System lets you control the pan, tilt and zoom operations of dedicated cameras mounted at the home location and a distant site. A PC and sub camera can be easily switched with a single press of the button. The remote control features a user-friendly button layout just like that on a TV remote control, thus allowing intuitive operation.