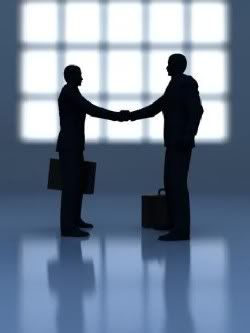 Only the Philippines attained a score above 7.0, a level within range of a high proficiency in this year's Business English Index (BEI), the only index that measures Business English Proficiency in the workplace, making it to the top 5 list for two consecutive years now.
This is big news to the country after recently overtaking India as a hub for call centers. The increased Business English capability for the global workers from the country is an indicator of continued economic growth and business success, based on the latest GDP data from the World Bank.
Joining the Philippines in the top five are Norway (6.54), Estonia (6.45), Serbia (6.38) and Slovenia (6.19). BEI is annually conducted by the GlobalEnglish Corporation, the leading provider of cloud-based, on-demand software to advance Enterprise Fluency for global organizations.
Based on a scale of 1-10, providing a ranking of employee Business English competency from beginner to advanced skills, the average 2012 BEI score across 108,000 test takers around the world is 4.15. A score of 1.0 indicates an ability to read and communicate using only simple questions and statements while a score higher than 10.0 represents an ability to communicate in the workplace much like a native English speaker.
There was an overall decrease in the average BEI score from the last year's inaugural index which dropped from 4.46 to 4.15. This low score confirms that current Business English skills are not sufficient enough to meet the performance demands of today's global economy.
"Poor Business English skills are bad for global businesses and this year's BEI suggests that many companies will be hard-pressed to achieve their desired performance goals during 2012," according to Tom Kahl, GlobalEnglish President. He further explained that addressing English skills gaps and ensuring that employees can immediately perform at the necessary proficiency level should be viewed as a strategic imperative for multinational businesses, as Enterprise Fluency, the ability to seamlessly communicate and collaborate within global organizations, can deliver significant financial upside. "In fact, a Towers Watson study found that effective business communications can lead to a 47 percent higher total shareholder return," he added.
Nearly four out of ten (38.2 percent) global workers from 76 represented countries were ranked as Business English beginners, meaning that, on average, they can't understand or communicate basic information during virtual or in-person meetings, read or write professional emails in English or deal with complexity and rapid change in a global business environment. The majority of global workers (60.5%) from the represented countries scored between a 4.0 and 7.0, below an intermediate level, indicating an inability to take an active role in business discussions or perform relatively complex tasks such as presentation development and customer or partner negotiations.
The 76 countries included in the 2012 BEI proficiency rankings each had a range of test takers between 50 and more than 13,000 per country. All global workers from 216 participating multinational corporations were evaluated over the course of 2011.