Last May 9, 2012, I was invited by HP Philippines to attend their Global Influencer Summit 2012 conference in Shanghai, China. I don't normally say yes to this kind of invitation but I decided to attend this event for I feel I've missed a lot of opportunities covering events abroad. The event started with a lion dance signifying prosperity and goodluck. Steve Hoffman, HP Director of Worldwide Marketing delivered the opening remarks. Steve gave the audience a glimpse of what HP has to offer in terms of products, strategies and trends, particularly in the area of consumerization of I.T. or CoIT. A term I rarely hear from other technology companies.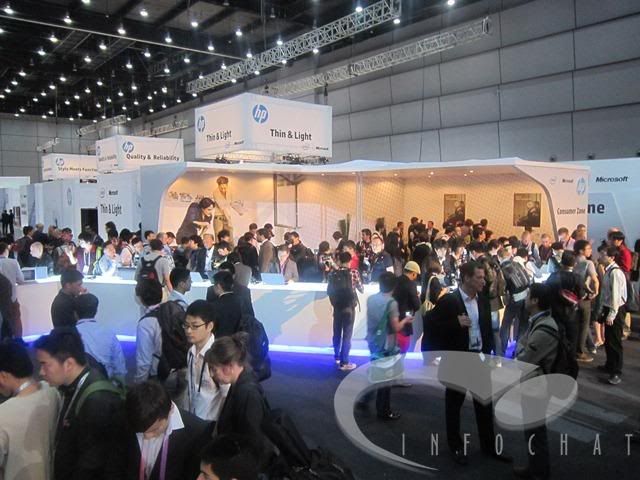 Consumerization is a term used to describe the growing tendency for new information technology to emerge first in the consumer market and then spread into business. The emergence of consumer markets as the primary driver of information technology innovation is seen as a major IT industry shift, as large businesses dominated the early decades of computer usage and development. IT consumerization is about a shift in technology from business-centric solutions to end user or consumer centric solutions. It means that companies developing and selling technology are placing more emphasis on the individual users of technology products, rather than creating solutions with big businesses in mind. During the event, HP paraded 80 new products. Some of which are as follows: – HP ENVY Spectre XT, an ultramobile premium Ultrabook™ that delivers an overall premium experience with extraordinary design and performance; – HP ENVY Sleekbooks and HP ENVY Ultrabook systems, providing the ultimate combination of style and substance for entertainment experiences; – HP EliteBook Folio, built from the ground up to be everything a business Ultrabook should be with security, manageability and reliability; – HP t410 All-in-One Smart Zero Client, which features single-wire Power over Ethernet; – HP Z220 Workstations and HP EliteBook Mobile Workstations with professional-class features; – HP Officejet 150 Mobile All-in-One, the world's first mobile all-in-one printer, and an ideal companion for business professionals who need a compact, durable solution for printing, scanning and copying while on the go; and – Four new HP LaserJet printers and an HP Scanjet, providing small and medium businesses and enterprise customers professional-quality documents and fast print speeds, along with the ability to extend the office beyond its physical location.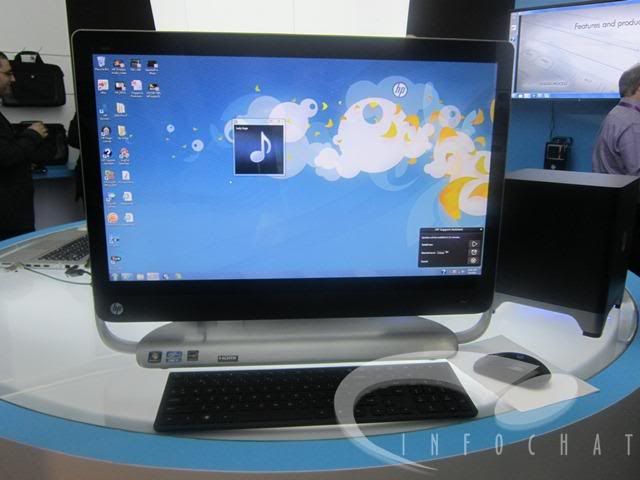 Later in the afternoon, I attended a couple of breakout sessions showcasing HP solutions. The first session was about 'Style Meets Function' where HP executive Stacy Wolf, Vice President, Design, Personal Systems Group gave a presentation on how HP designs their products – notebooks, desktop systems and printers. The next session is about 'Thin and Light', where Aaron Avizu of Intel, explains the pillars of the Ultrabook standards. After which a panel discussion ensued with Kevin Frost, Vice President and General Manager Volume Products, Dan Forlenza, Vice President and General Manager Commercial Managed IT, and Dominic McCarthy, Vice President and General Manager Premium Product, Global Business Unit. During this session, HP announced their latest offering to the market called "Sleekbook", which I will discussed in my succeeding articles. The last session for the day is about 'Tools of the Trade' where Jim Zafarana, Vice President & General Manager, Commercial Solutions Business Unit of HP showcased the HP Z1 workstation. Ryan Friedlinghaus, CEO, West Coast Customs was also there to demonstrate how HP devices are used into the entire process of car customization which his business is into. I happen to win a shirt from Ryan during this session. The 2nd day of the event, more breakout sessions were prepared for the media. The first being "All in One' where Stacey Wolf paraded HPs technology from the past, present and the future. He was joined by Ms. Anya Ayoung-Chee, Miss Universe 2008 and Project Runway winner. The second session is about 'World Without Print' where photographer and visual artist Mr. Chase Jarvis showed the importance of print technology in our daily lives. The third and last session for the day 'Quality and Reliability', HP paraded their testing labs to explain the rigourous testing procedures each and every HP products went through.
We were all surprised when Todd Bradley, executive vice president of HP's Personal Systems Group introduced to media the special guest of the day – Ms. Meg Whitman, President and Chief Executive Officer of HP. Whitman reiterated HP's focus in its continuing effort to produce new and innovating products in the area of servers and storage and networking, investing in software, cloud computing, security and information management. Whitman also discussed the streamlining of HP's business processes particularly the restructuring of HP Personal Systems Group (PSG) and HP Imaging and Printing Group (IPG). I will talk about this lengthily since I had the privileged to talk to Meg Whitman the next day after the event. I should say this is the highlight of my trip. Overall, the trip was all worth it. Not only was I exposed to the latest innovation and trends of HP technology, I also get to speak to Meg Whitman and most of all, I get to meet a lot of media personalities from all over the world. I learned about their culture and I gained new friends as well. Looking forward to my next trip.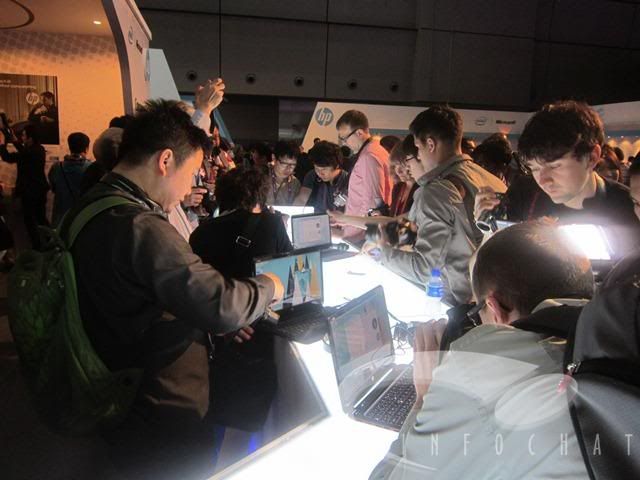 I am logging off. Stay cool and God Bless! (Article written by Jerry Liao)