Waze map app will soon add another feature that will some way help drivers arrive to their destinations safely.
In a post on its official blog, Waze announced that it is adding another feature to its app, which is set to focus on the safety of the driver and passengers. This app will warn drivers when they are over the speed limit.
The feature, which will manage the speedometer that is already available in the app so it could inform drivers of the speed limits of unfamiliar places, or streets that have different speed limits depending on the time of day or season. In the app's settings, users can choose whether to be informed that they have gone over the speed limit once they reach it or once they have exceeded it by 5 percent, 10 percent or 15 percent.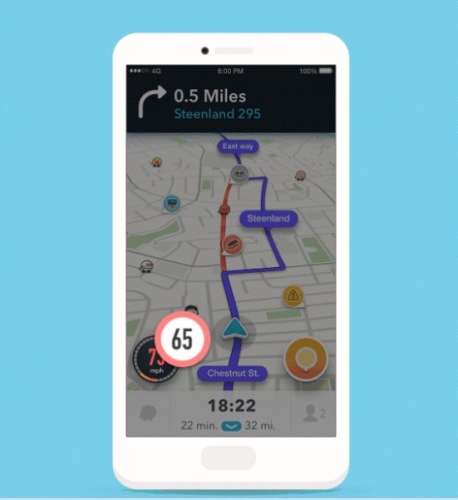 Once drivers go over the speed limit, a visual alert will be displayed on the app's speedometer, and it will remain there until the driver drops the vehicle's speed to below the speed limit. A sound alert will also be played. The feature, however, is only being rolled out initially in Belgium, Austria, Colombia, Brazil, the Czech Republic, France, El Salvador, Hungary, Latvia, Italy, Liechtenstein, New Zealand, the Netherlands, Switzerland, Sweden, Uruguay, Trinidad and Tobago.