Dino Romano, Country Manager, Lenovo Smartphones Philippines (4th from left)
Enjoying multimedia on a smartphone has never been this exciting. Lenovo recently unveiled TheaterMax, the promise of an immersive experience powered by Lenovo Virtual Reality (VR) technology. It is touted to convert any multimedia content to become VR-enabled, giving users a cinematic experience when viewed through a VR headset. Lenovo proudly introduces the world's first smartphones with TheaterMax, the Lenovo VIBE X3 and VIBE K4 Note.
"With over fifty percent of digital content being consumed on mobile devices at this age and time, smartphones continue to be users' primary personal entertainment device. Lenovo expects that the numbers will continue to expand in the future; therefore, the demand for newer, more sophisticated functionalities will likewise increase. The Lenovo TheaterMax, powered by Lenovo Virtual Reality, sets us apart with our commitment to design cutting-edge smartphones that meets the needs of consumers at a friendly price point," said Dino Romano, Country Manager, Lenovo Smartphones Philippines.
The launch of the new Lenovo smartphones is another testament of Lenovo's commitment to growing the smartphone business in the Philippine market. According to IDC, smartphone penetration in the Philippines is seen to rise to about 70 percent by 2018.
Romano added, "Our smartphone business is a key growth engine to achieve PC Plus leadership. And with our protect and attack strategy, Lenovo is well-positioned to drive sustainable growth for the smartphone business in the Philippines."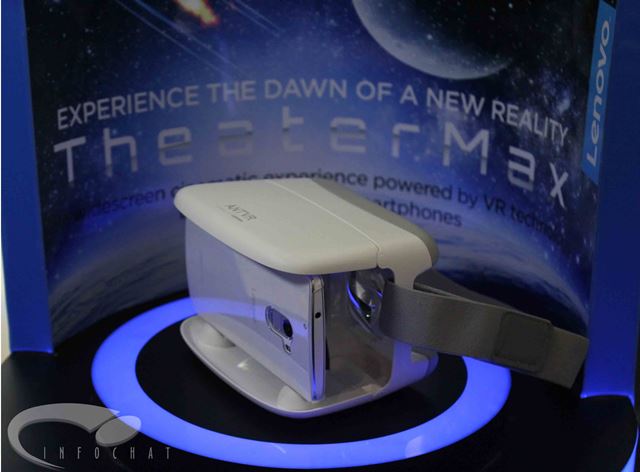 Upsized Multimedia Experience
TheaterMax allows users to do so much more than just viewing on a smartphone screen, through three key experiential pillars – exploring, watching and interacting.
Exploring: Whether coming home after a busy day or spending quality time with friends, there is always a new and refreshing experience waiting to be discovered. Experience videos and games come to life when users don a pair of VR glasses and soak in the vibrant visuals and rich surround sound.
CONTINUE READING…