A new school year starts, and in this digital age students need more than good books to get the best learning experience. Reliable Internet access is one of the primary necessities today for students to survive school. Thus, one of the best things family and friends can give is the gift of good connectivity.
One of the world's biggest and leading manufacturers of networking, broadband and digital electronics products has just the thing to ensure speedy and convenient access to the Internet. D-Link offers ideal solutions to help students connect to the world wide web to finish school work, socialize, and enjoy games and entertainment.
For uncompromised speed and performance: DIR-895L AC5300 Ultra Wi-Fi Router
Students need to keep up with demanding tasks every day. D-Link's DIR-895L AC5300 Ultra Wi-Fi Router delivers premium performance with its dual-core processor which improves internet speeds for all applications. Balancing school and play will no longer be a problem as AC5300 is packed with speeds of up to 3.2Gbps making transferring and downloading of large files, streaming of HD videos, Skyping with friends, and playing online games faster and lag-free.
The DIR-895L AC5300 Ultra Wi-Fi Router can also accommodate multiple users simultaneously connecting to the Internet since it supports 4×4 data streams which enable faster Wi-Fi speeds and the Multi user-MIMO technology that increases range and reliability. It features eight high-performance external antennas designed for maximum range. The AC5300 Ultra Wi-Fi Router is also supported by Smart Connect Technology that efficiently selects the most suitable bandwidth among its one 2.4GHz and two 5GHz bands for every connecting device.
The DIR-895L AC5300 Ultra Wi-Fi Router, priced at Php 20,125.00, is available at SM Cyberzones nationwide.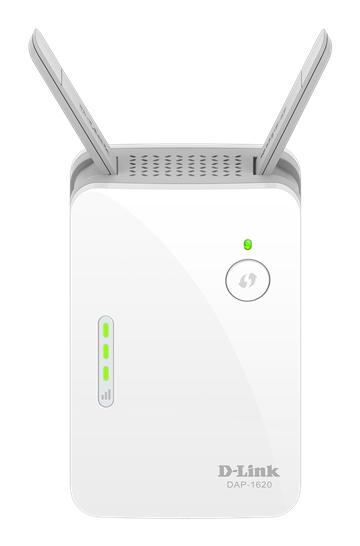 For maximum network coverage: DAP-1620 AC1200 Wi-Fi Range Extender
For the sociable students, D-link suggests the DAP-1620 AC1200 Wi-Fi Range Extender, a portable plug-in repeater that enables users to extend the range of existing wireless network. Since home study groups are becoming more common nowadays, a small yet powerful Wi-Fi range extender is necessary to ensure that Internet could be accessed by everyone in all parts of the house.
The AC1200 is a student-friendly range extender since it is easy to set-up and use. Users no longer need to turn on their computers as they can use the supported Quick Router Setup Mobile® mobile app on their IOS or Android phones for an easier set-up. Aside from this, users can set it up with one-touch configuration by pressing the Wi-Fi Protected Setup push-button on the AC1200 and on the router or access point they want to extend. Its wall-plug design makes it very easy to use since it does not take up too much space and is ready to use when plugged in.
The DAP-1620 AC1200 Wi-Fi Range Extender is available for Php 3,500.00 at SM Cyberzones nationwide.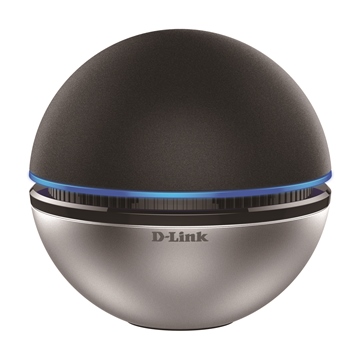 For faster speeds and greater range: DWA-192 AC1900 Wi-Fi USB Adapter
Multimedia junkies will love the D-Link DWA-192 AC1900 Wi-Fi USB Adapter that supports the latest generation wireless AC. With a faster internet network, students can download music, stream online videos, upload audio-video content and enjoy lag-free online games without breaking a sweat. Supported by an advanced AC SmartBeam technology, the AC1900 is able to connect multiple gadgets without a hitch. It gives better wireless coverage by directing the bandwidth to the devices.
Users can also do more with the AC1900 since it is designed with dual band technology. The adapter's 2.4GHz band supports speeds of up to 600Mbps. Shifting to the 5GHz band, which supports speeds up to 1300Mbps, users can accomplish more demanding tasks like video streaming, online gaming, and file transfers faster.
The DWA-192 AC1900 Wi-Fi USB Adapter can be purchased at SM Cyberzones for Php 3,600.00.
Given the amount of school work students face every day and the need to create a balance between school and play, they'd truly appreciate a faster and powerful Internet connection. D-Link products are designed to pass the test with flying colors when it comes to providing a lag-free, fast-paced and hassle-free connection.