Last December, Facebook started to extend their arms to people and let them share moments via live video on Facebook. Now, the company owned by Mark Zuckerberg expands its ability to go live to everyone in the U.S.
Facebook has upgraded its live video and will now let anyone broadcast live to a chosen group or event and not only to one's friends and followers. Users of live video can write a quick description before going live, and those who will be invited to watch could finally be able to stop receiving notifications for live video from certain people and pages if they don't want to receive such.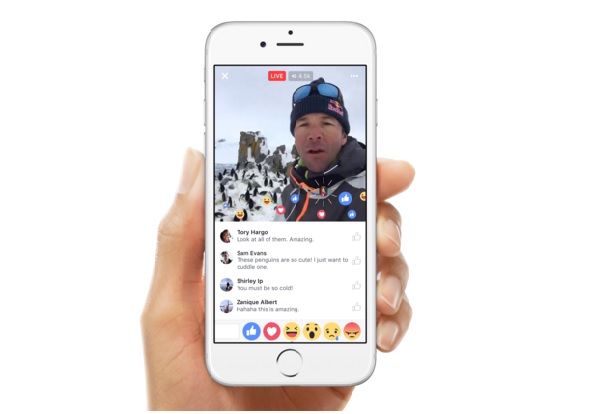 In the new live video, you can see how many live viewers you have, the names of friends who are tuning in and a real-time stream of comments that you can read, and like any other video, the live one will be added to your profile after the session for your friends to watch later. In addition to that, Viewers of Facebook's live videos now have the ability to use Reactions as you make the most out of your moment.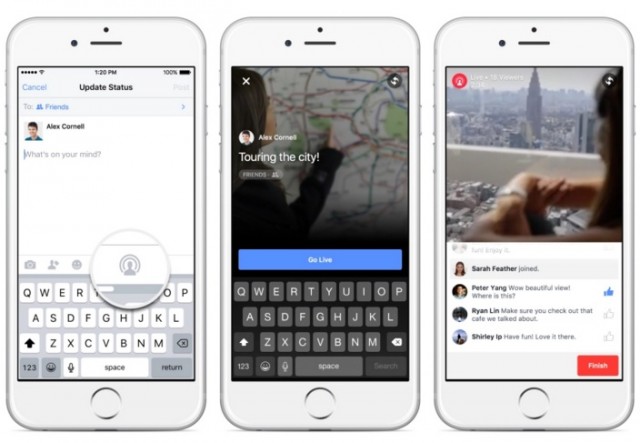 "Go Live" button will be located at the top of the new video tab in Facebook's app that will let you start broadcasting from your phone and in a tap of the Subscribe button, you'll get notified the next time the broadcaster goes live. Public figures and verified pages will also be granted with this big Facebook leap and this will gradually be available on Android and iPhone over the coming weeks.