A new UK report has found that one in five people using social media is more likely to feel depressed.
In a Survey conducted by Privilege Home Insurance, almost 7 million adults in the UK feel emotionally unstable as they compare themselves while they look upon their friends' lives on social media. Dan Simson, head of the company, said that the social media is bringing the notion of digital friendship rather than an actual interaction and that people increasingly seem to be basing how they see their popularity in measures such as likes.
According to the polls, half of the users feel the necessity to post and share interesting contents as well as do something about their profiles. Thus, these users feel pressured of only posting photos that they think is attractive. Participants from 18 to 34-year-olds also said that they feel embarrassed if their recent post didn't get any interactions such as favorites, likes nor comments. As a result, they remove it to avoid dismay.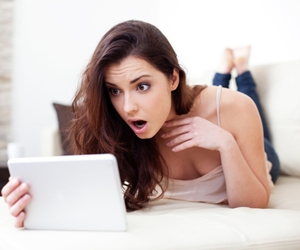 This age group had also been the most active with negative posts. They also have the most tendency to argue with another user and have left drunken comments they later weep for. They also feel the need to show social media etiquette and be pressured to add and accept friends or follow someone back on twitter. Mostly confessed that they are still sneaking into pages of their colleagues, old friends and exes with the intention of gossiping about their findings.