The largest sports media property in Asian history, One Championship (ONE) will return to Manila, Philippines for a highly-anticipated match between top ranked heavyweight contenders Brandon "The Truth" Vera and Chi Lewis "Chopper" Parry at the Mall of ASIA (MOA) Arena on December 11,2015 with the winner set to be crowned the inaugural ONE Heavyweight World Champion.
ONE: SPIRIT OF CHAMPIONS will play host to the titanic showdown, as world-renowed Muay Thai stylist and 8 time Grappler's Quest Champion Vera looks to claim the gold against unbeaten British kickboxing stalwart Parry, who challenged the Filipino-American Vera after both fighters recorded recent first round knockout wins. Filipino mixed martial arts superstar Ana Julaton, MArk Streigl and Ruel Catalan also return to the One Cage to electrify Filipino fight fans who are expected to pack the rafters.
CEO of One Championship, Victor Cui stated, "Each year in Manila, we try to outdo ourselves by putting on increasingly exciting fight cards for passionate fight fans in the Philippines.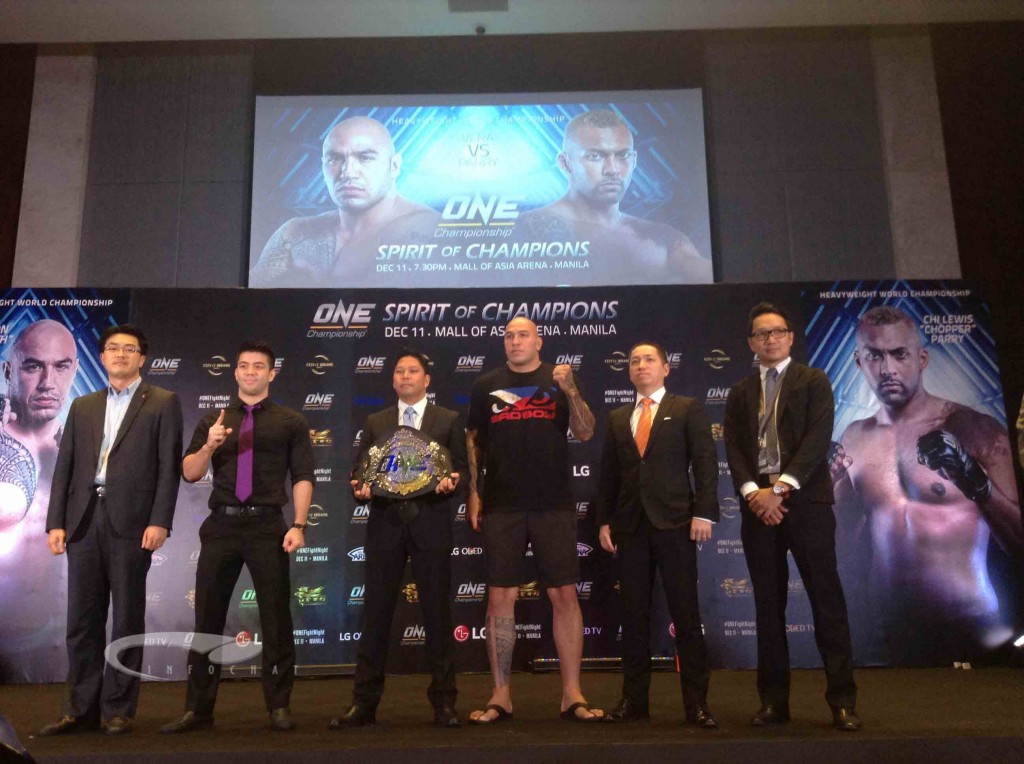 Haier and ONE Championship also share the same vision, which is to bring their brands to the forefront of the global stage. With this as a target, both work at understanding their market and creating products and producing shows that cater to the needs of their consumers/audience. They are also constantly venturing into new markets, breaking through new ground, with ONE capitalizing on the rapid growth of MMA as a sport, and Haier making the most of the increasing demand of unique and high technology products by the modern-day consumers.
Haier Asia President and CEO Yoshiaki Ito announces partnership with One Championship.
"Just like ONE Championship, we continuously aim to bring the best of what we do to the Asian people, in our case, through our home appliances," says Ito.