Global technology leader Lenovo, announced that they will be partnering with United International Pictures (UIP) for the premiere of the upcoming movie, Warcraft: The Beginning. Lenovo is thrilled to be part of this partnership to ensure that Lenovo customers everywhere are first to watch the Warcraft movie. Enthusiasts will also get to enjoy, a range of exclusive premiums as well as opportunities to get up close at cinemas, to Lenovo devices optimized for high-fidelity sound, arresting graphics and a satisfying media experience.
As part of Lenovo's overall strategy to 'Never Stand Still', the world's number one PC maker saw the opportunity to continue developing their customer communities' range and quality of experiences, on top of innovating devices that meet the latter's diverse and evolving computing needs. The partnership with UIP will help extend Lenovo's gaming customers' experience on their PCs and portable screens to the big screen, in line with Lenovo's brand commitment to offer seamless access to content.
The partnership with UIP aligns with two of the three passion points created for Lenovo's consumer business, namely Gaming and Movies (the third passion point is Music). Lenovo sees strong potential in each of these passion points, and will continue to develop partnerships and devices that deliver immersive and enriching experiences – such as in this case, by combining passion for Games with passion for Movies.
Lenovo's brand is known around the world for consistently enlarging the area in which device engineering and human requirement meet to spark innovation. This has placed Lenovo in the position of being the world's leading technology company, offering a broad spectrum of products to suit any need or desire, in any contemporary situation. Now through this landmark partnership with UIP, gaming communities and anyone who enjoys a cinematic ride will go further into the high stakes, engrossing world of Warcraft than ever before.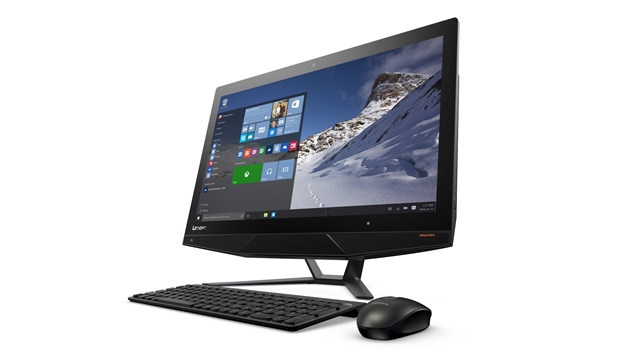 Under the Lenovo-UIP partnership, there will be activations and roadshows around the Philippines. Warcraft: The Beginning will be showing in cinemas in the Philippines from May 25, 2016.
"Lenovo is pleased to announce its partnership with United International Pictures, to present a movie that is certainly hugely anticipated. This collaboration will give our customer communities the chance to preview the exciting transformation of what has been a classic gaming franchise into a large-scale motion picture, and get their hands on some really exclusive merchandise. Warcraft's storyline resonates on a similar wavelength to Lenovo's brand philosophy and innovative DNA, centering on the search for something different and better. Lenovo is sure that its gaming customer community and its customers who enjoy movies on the go, are going to be pleased with our offering of this additional dimension of immersion in their passions," said Michael Ngan, Country General Manager, Lenovo Philippines.
"The partnership with Lenovo further fulfills our goal of bringing many of the most exciting films being made today, to a wider audience. Leveraging on Lenovo's reach in the gaming community, we're more than happy to bring Warcraft out of the movie theatre and into the hands of Warcraft fans and all seekers of thrilling experience," Hazel Seah, SEA Marketing Manager, United International Pictures, commented.
Participating Lenovo Models
• Lenovo ideapad Y700
• Lenovo ideacentre AIO 700
Pricing and Availability
The Lenovo Y700 starts at Php69,995 and the Lenovo ideacentre AIO 700 starts at Php69,990.