Pope Francis shakes hand with Instagram Chief and Founder Kevin Systrom
Pope Francis shared his first photo as he joins another social media account after overtaking President Obama as the world's most influential world leader on Twitter according to a July Twiplomacy study.
The Pontiff uploaded a photo on Instagram last Saturday, (March 19, 2016) under the account name of 'Franciscus' with a caption "pray for me" translated in 9 different languages.
For a person who has been vocal about having only a little knowledge on how to use gadgets, Pope Francis hasn't shied away from embracing the modern technology.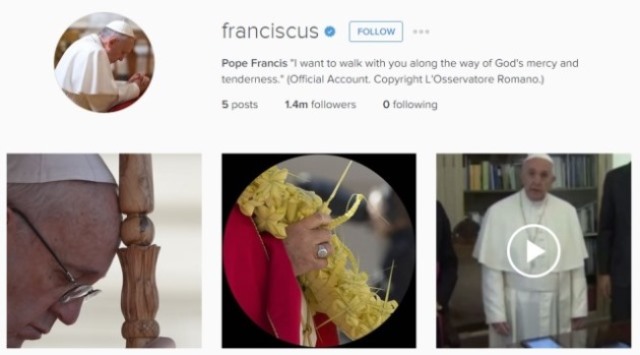 "I want to walk with you along the way of God's mercy and tenderness." Pope wrote as his description on the said social media account.
His first 'gram' includes himself kneeling down, praying as he celebrates the third anniversary of his inauguration as the Holy Father.
Vatican communications chief Dario Vigano said that "Instagram will help to tell the story of a papacy, letting everyone who wants to come along and get to know the papacy of Pope Francis."
Members of the Vatican will be posting photos and brief videos of the Holy Pontiff to show details which demonstrates aspect of intimacy and Pope's life everyday.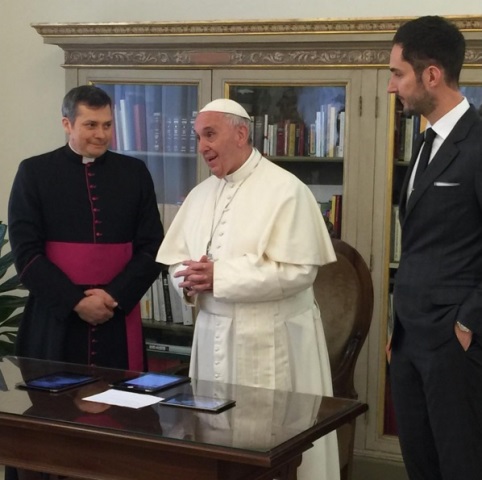 Pope Francis met Instagram Chief and Founder Kevin Systrom at the Vatican last month.
Ever since the Pope joined the social media giant, he already garnered 1.5 Million followers with 4 photos and a 15 second video to share.
The current top religious leaders on Instagram includes Joyce Meyer with 62,036 followers, Joel Osteen with 50,987 followers.
(Photo Source: Instagram- @Franciscus – @newsva)