(L-R) Francis Judan, 4P Manager for Commercial SMB, Lenovo Philippines and Michael Ngan, Country General Manager, Lenovo Philippines introduces the newest products under the Think X1 family Lenovo ThinkPad X1 YOGA and Lenovo ThinkPad Tablet
Lenovo unveiled its newly expanded and highly innovative X1 portfolio. Designed for forward thinkers, the series includes new additions such as the brilliant adaptable ThinPad X1 Tablet with its unique modular design; the immersive ThinkPad X1 Yoga with the world's first OLED display; and the award-winning ThinkPad X1 Carbon which is thinner and lighter, strengthening its superiority in the ultrabook market.
"Lenovo's customer-centric engineering focus enables us to design and build products where end-users needs' come first. The new X1 family demonstrates Lenovo's relentless pursuit of innovation that elevates the products above the norm," said Michael Ngan, Country General Manager, Lenovo Philippines.
---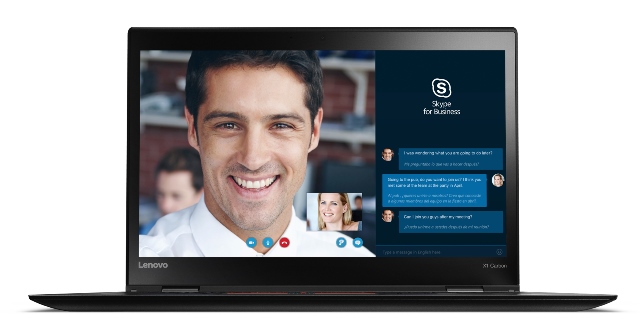 Thin, Light, and Tough: ThinkPad X1 Carbon
The ThinkPad X1 Carbon continues to stand out as the world's lightest 14-inch business ultrabook. One of the most refined and elegant notebooks available today, the X1 Carbon is thinner, lighter and more powerful than ever. Focused on customer-centric design improvements, the X1 Carbon is at 16.5mm and weighs only 2.6lbs with powerful processors, a brilliant 14″ WQHD IPS or FHD IPS display as well as up to 16 GB memory. The X1 Carbon is always-on and connected with its 11 hours of battery life and 4G LTE-Advanced that ensure consumers are always connected.
---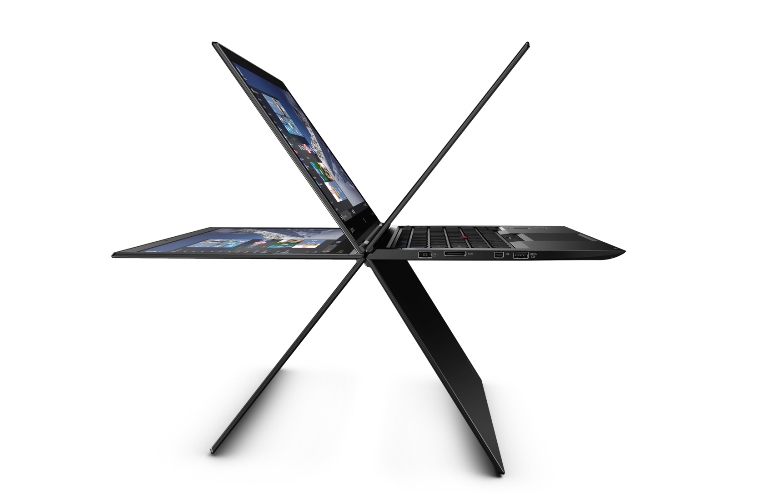 Powerful and Flexible: ThinkPad X1 Yoga
The ThinkPad X1 Yoga is incredibly thin at just 0.66 inches and light at only 2.8 pounds. It is also the world's first convertible featuring an optional Samsung OLED display that reproduces beautifully rich colours and deeper blacks. Work comfortably anywhere with the versatility of the four modes – Laptop, Stand, Tent, and Tablet mode. It is powered by Intel Core i7 vPro up to 1 TB PCle NVMe storage and fully connected with super-fast 4G LTE-Advanced as well as a convenient retractable keyboard.
---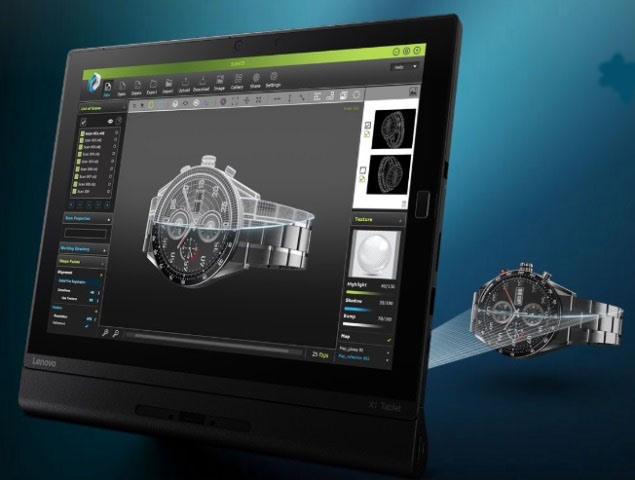 Light and Adaptable: ThinkPad X1 Tablet
The modular design of the ThinkPad X1 tablet offers something no other tablet can – adding functionality through simple clip-on optional modules. These optional modules includes the Productivity Module which increases usage up to 15 hours in total; and the Presenter Module which includes an integrated Pico projector that can create a projection from about 2 meters and HDMI port with sharing support.
The ThinkPad X1 Tablet can transform into a projector for presentations and video, or a mobile creative device with a stylus pen for drawing, writing or editing documents. The keyboard and tablet together weighs at 2.4 pounds for an ultra-light laptop experience. It is the first Windows tablet with LTE Advanced support for superfast connectivity from anywhere. The ThinkPad X1 Tablet also features a removable rear panel for serviceability and upgrades.
Up to 1TB high-density, low-power Samsung M.2 NVMe SSD storage offers speeds up to five times that of standard SATA SSD
Ultra-fast enterprise class connectivity with the Qualcomm Snapdragon X7 LTE modem with 4G LTE Advanced Carrier Aggregation support for up to 300 Mbps download speeds
Fast and secure WiGig wireless docking for a cable-free desk environment
Touch Fingerprint reader and Trusted Platform Module (TPM) security chip for peace of mind
Built tough to withstand the rigors of mobile working by passing more than two hundred Lenovo stress tests
---
Pricing and Availability
Pricing for the Lenovo ThinkPad X1 Yoga and ThinkPad X1 Tablet starts Php 132,990 and Php 83,990 respectively, and will be available by July 2016. The ThinkPad X1 Carbon  will be available by August 2016.