Principle Group Manager Lilian Rincon
Skype has finally launched its conversational bots to let the user have the power to create their own world. Microsoft demonstrated its software that has virtual assistants like Cortana to get organized.
During the Build 2016 conference, Principle Group Manager Lilian Rincon demonstrated Skype with the use of a Lumia 950 XL. It showcased features on how the Skype-bot SDK allow the platform's 300 million users to order pizza, book hotels and communicate with Skype itself.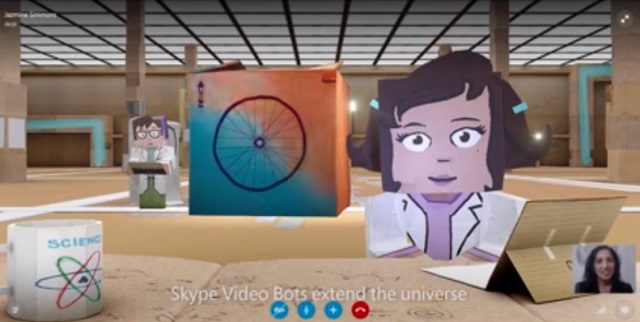 The system bots have rolled out since March 31, 2016, on updated iOS, Android and Windows versions of the communication platform. Cortana will always be present in every Microsoft future version, thus making the virtual assistant use all sorts of services using natural language right within the chat window.
Cortana would start a Skype conversation if needed and begin privately messaging you to inquire whether or not you need assistance. It would coordinate with the bots and deliver the results you're looking for.
Skype will also automatically provide a video messages transcript in your native language through Skype Translate. Microsoft's Skype Bot SDK and open Bot Framework previews were already out with global innovations coming in May.