A little boy happily receives a ball from basketball star LA Tenorio
Leading telecommunications company Globe Telecom has successfully launched Republika ng TM Basketball Para Sa Bayan (TM BPSB), a project promoting grassroots sports development in the country. The initiative was developed to hone the basketball skills of underprivileged youth and impart to them the value of sportsmanship.
"TM Basketball Para Sa Bayan is a wonderful way to showcase the talents of up-and-coming basketball players," said Globe Director for Corporate Social Responsibility Fernando Esguerra. "Working with underprivileged communities and discovering several sports-oriented and talented children give us encouragement that we are indeed on the right track in nation-building through sports."
Trina Sebastian, Director for TM Portfolio and Brand Management added: "Sports is a great equalizer. By providing resources to this advocacy, TM would be able to help bring out the potential in these kids and create opportunities which they may not easily get given the financial barriers that they face." TM is Globe Telecom's value brand offering. The service has gained popularity due to its very affordable text and call promo offers.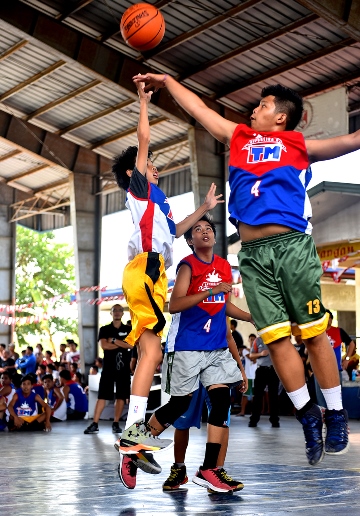 Kids in action
TM BPSB program consists of basketball clinics and a 3-on-3 tournament held in four different cities around the Philippines. Winning teams will be awarded the opportunity to travel to Manila later this year to participate in NBA 3X 2016 and meet with NBA talents.
Early this month, the first leg of the TM BPSB was staged in Cavite, participated in by 18 teams comprised of more than 70 boys and girls age 9-14. The event was organized by homegrown basketball star and national player LA Tenorio whose advocacy centers on developing young talent with the potential to lead the country on the international basketball stage.
"Basketball has always been my lifelong passion and it is an honor to be able to share this with the Filipino youth from different backgrounds through Basketball Para Sa Bayan," said Tenorio. "By recognizing their potential and empowering them to focus and hone their skills, I hope they apply the lessons learned on the court into their daily lives and become better persons."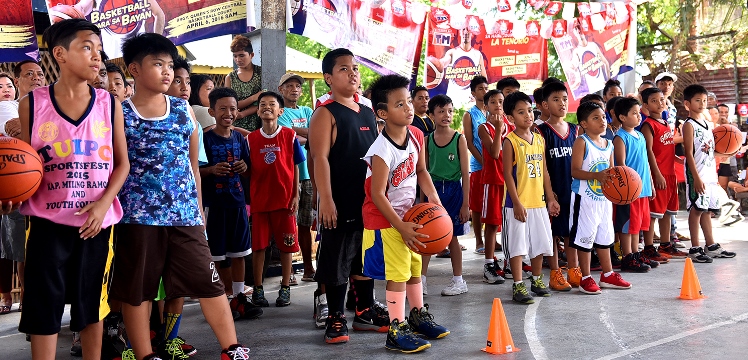 Eager faces of the kids during the basketball clinic
The two TM teams that emerged victorious in the 3×3 tournament were invited to join the Jr. NBA/Jr. WNBA Philippines 2016 Regional Selection Camp held last April 9-10 at Don Bosco Technical Institute in Makati where 14-year old Devon Diez of Cavite was among the 24 players selected to advance to the National Training Camp which culminated in the selection of Jr. NBA and Jr. WNBA All-Stars who will go on an overseas NBA experience trip with fellow Jr. NBA All-Stars from Southeast Asia later in the year.
TM Basketball Para Sa Bayan is a component of a larger sports program of Globe for the country which also includes Football Para Sa Bayan launched in 2013. Through both programs, TM shows its commitment in the creation of a #WonderfulPH by helping the Filipino youth through sports.