Coco Chanel once said that fashion is not something that exists in dresses alone. The sky, the streets, ideas and ways of life−even events−all constitute fashion. If that were to be believed in this age of wearable technology, then even the choice of gadgets and its accessories constitute fashion.
Gadgets are extensions of their owners. It is not unusual, then, to express one's personality by dressing them up as well. For inspiration, look no further than Power Mac Center's stint at the recently concluded 20th Philippine Fashion Week (PhFW).
The premium Apple partner unveiled on the runway its new collection of digital lifestyle staples like iPhone cases, bags, and Apple Watch bands. Power Mac Center, the Official Technology Partner of the Philippine Fashion Week, once again collaborated with some of the country's renowned fashion designers to showcase the inevitable union of fashion and technology in the digital age.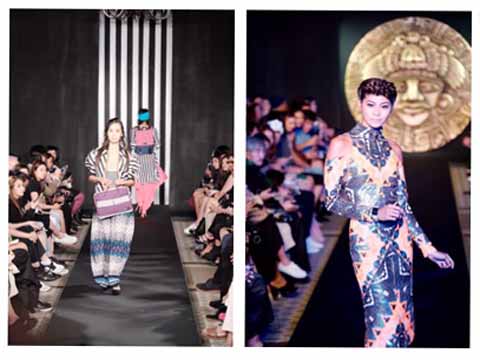 "It is an honor for Power Mac Center to be invited a second time to the country's most anticipated fashion event. The visual feast it provides is the perfect backdrop for us to introduce our own 'collection.' This year, we made sure to carefully select functional pieces that complement the contemporary urban lifestyle," said Joey Alvarez, Marketing Director of Power Mac Center.
Wearables and mobile accessories take center stage
A series of shows within two days highlighted each of the featured brands and their partner designers' collection. On Day 1, Misfit debuted at the Philippine Fashion Week stage with sleek, wireless personal activity trackers that can record even cycling and swimming progress. The all-metal accessories are tiny enough to wear anywhere and look elegant in Melchor Guinto's "Enigma" collection. His sporty and elegantly edgy designs complement Misfit's vibe, catering specifically to the young, active, and tech-savvy consumers.
Music enthusiasts looking for new audio products that match with everyday style must hear out beyerdynamic's promise of an excellent sound experience. Its earphones and headphones, carefully finished by hand, embody the German brand's passion for excellence and workmanship. On the runway, beyerdynamic was accompanied by Randall Solomon's "Midnight Rose" collection, aptly representing the balance between love and mystery.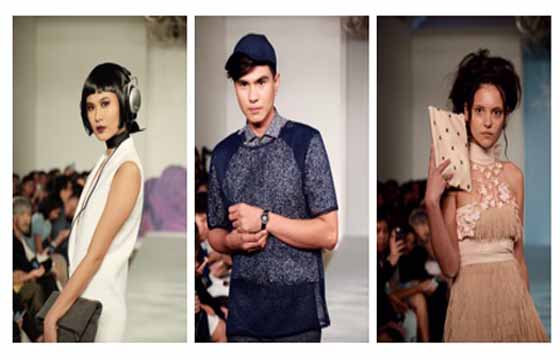 Another newcomer at Philippine Fashion Week is Sonix, a global brand specializing in fashion accessories for style conscious girls. Sonix cases go beyond functionality into being statement pieces in themselves, much like Jerome Salaya Ang's creations "Into The Unknown." The play on textures and colors, coupled with unique decorations here and there, give out a whimsical feel that's both modern and refreshingly youthful at the same time.
Taking the spotlight on Day 2 was thecoopidea, a Hong Kong-based brand of laptop bags with designs that bridge the gap between functionality and style. The stylish bags offer shock protection for laptops, ideal for active types who still like to keep a modest look. This brand essence was effortlessly captured by Jeffrey Rogador's "Prints and Patterns" with urban wear that evokes vibrance and youthfulness.
Staging a comeback in the fashion special were Moshi and Case-Mate. Moshi featured its wide array of carryalls and gadget carrying cases, paired seamlessly with Sidney Perez Sio's ensemble of his signature athleisure pieces. Moshi bags and cases were made from innovative materials like premium water-resistant fabric and vegan leather. The bags have cushioned compartments to protect laptops and plenty of pockets for chargers, cables, and other necessities − ideal for daily use or occasional business trips overseas.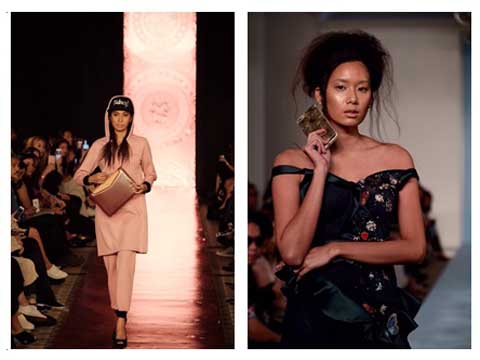 Completing Power Mac Center's Philippine Fashion Week lineup was Case-Mate's exclusive collection of beautifully crafted bands for Apple Watch. The collection incorporates handcrafted leathers and decorative crystals into the smartwatch mix, truly embodying the fashion-meets-tech concept. Each piece exudes Case-Mate's signature style and sophistication, much like the clean and flowing lines of the dresses in Cherry Samuya Veric's "Viva!" collection.
The 20th Philippine Fashion Week was held on May 28-29 at the Discovery Primea in Makati City. Also gracing the event were Power Mac Center's brand ambassadors Diego Loyzaga (Misfit), Jess Connelly (beyerdynamic), Sofia Andres (Sonix), Alex Diaz (thecoopidea), Robi Domingo (Moshi), and Chienna Filomeno (Case-Mate).
Power Mac Center is celebrating its 22nd anniversary through a series of lifestyle events anchored on the arts, music, and fashion. More information about products and services may be obtained from the website www.powermaccenter.com or in their Facebook, Twitter, Instagram, Snapchat, and YouTube accounts.