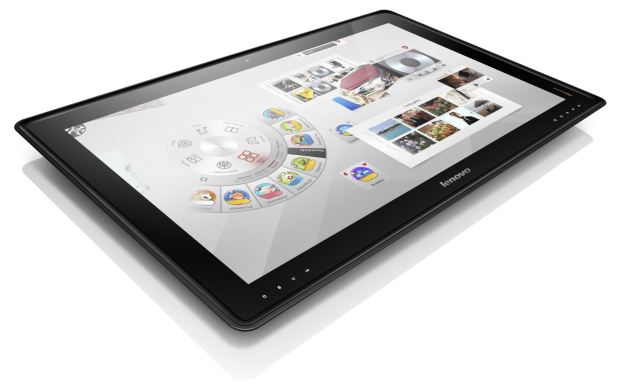 Lenovo IdeaCentre Horizon, a device with 27-inch screen that functions both as a standard desktop and a huge tablet.
The device will run on the Windows 8 operating system, and features hard drives with up to 1 TB of storage and an Intel Core processor.
The Horizon features a multi-touch screen that allows multiple users to input commands simultaneously. Users can lie the device flat on any surface as a tablet, or prop the computer up with a smart hinge, and use a mouse and keyboard in a traditional format.
Lenovo will also be demonstrating a 39-inch widescreen version at CES.