Last Monday, (March 14, 2016) Microsoft announced Skype's new feature. The company also added some financial progress out of making international calls. In addition to that, the customers can save when they use a subscription to start making affordable international calls or just by using their Skype credit.
The latest update for Skype for web allows its users to call landline and mobile phones. In addition to that, Microsoft, a software developer giant also added notifications and the ability to watch YouTube videos without leaving the site.
This feature is going to be easy as follows:
click the "call phones" tab
select the destination
dial the number
choose the call button.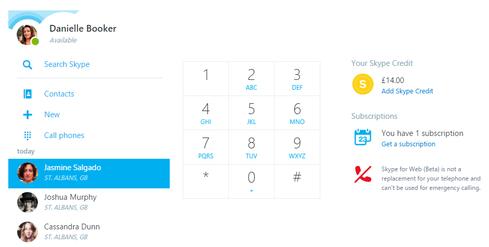 This new update can also make users add new people to a conversation, even if those people are not on Skype. To round this innovation, this update comes with a notification feature even if they're in another browser tab or another app.
Other than this update, Microsoft also announced that its Cloud Connector Edition for the Skype for Business Server would be available in April 2016. Just earlier this month, the tech company announced several updates to Skype and Skype for Business which tops with the expansion of features in Skype for Business intended to widen Skype services and make video-conferencing more attainable.
'Project Rigel' is also a big part of their announcement that comes with a new initiative to enable businesses to connect displays or projectors to Office 365. Windows 10 devices will be used for touch control hence connecting the attendees of Skype for Business Technology.