It was the perfect movie to mark the grand launch of the biggest Dolby Atmos Cinema in the country located at Gateway Mall, Araneta Center.
Featuring a revolutionary audio platform that creates powerful, moving audio using audio objects and overhead speakers, Gateway Mall's Dolby Atmos Cinema boasts of sounds that come from all directions, the dialogue and music of the onscreen story move all around the audience in three-dimensional space, transporting them into the scenes and putting in the middle of the action. Definitely the most suitable venue for the much-awaited movie, Star Wars: The Force Awakens.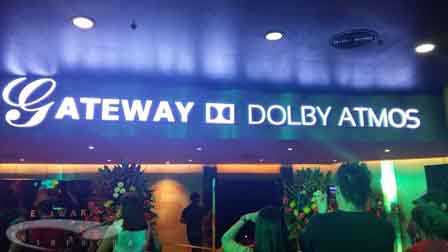 "We are very excited to screen Star Wars: The Force Awaken at Gateway Dolby Atmos Cinema 5. With its revolutionary sound technology, the theatre will filled with breathtaking audio and the audience will feel like they are inside the Star Wars universe. This will definitely be a fantastic and world-class movie experience not just for Star Wars fans but for the whole family, "says Araneta Group CEO Jorge Araneta.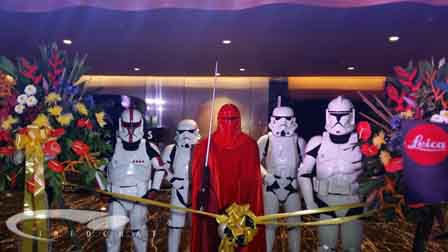 Compared to regular theatres, Dolby Atmos Cinema ha the most number of speakers with a 53.5 sound system (53 individual surround channels and 5 subwoofers). Each speakers is powered independently and gets its own separate audio feed. In effect, the movement of every sound in the scene is reproduced in all three dimensions.
The Dolby Atmos technology gives content creators unprecedented control of the placement and movements of sound within the movie theatre. Sounds can be placed and moved anywhere in the cinema's three-dimensional space. The Dolby Atmos Cinema processor then determines which of a cinema's huge array of front, back, side, and overhead speakers it will use to recreate the lifelike movement.
With sounds coming from all directions, the cinema is filled with astonishing clarity richness, detail, and depth. This creates a multidimensional  sound system that makes audiences feel as if they are inside the film and not just watching it.