PowerShot G7X                                                         PowerShot SX60 HS     
Canon Inc. and Canon Marketing (Philippines) Inc. launched today in the Philippines two new high-performance compact digital cameras: the PowerShot G7 X, the latest addition to Canon's G-series premium compact camera lineup, and the PowerShot SX60 HS, which offers a 65x optical zoom, the world's highest zoom ratio in its class.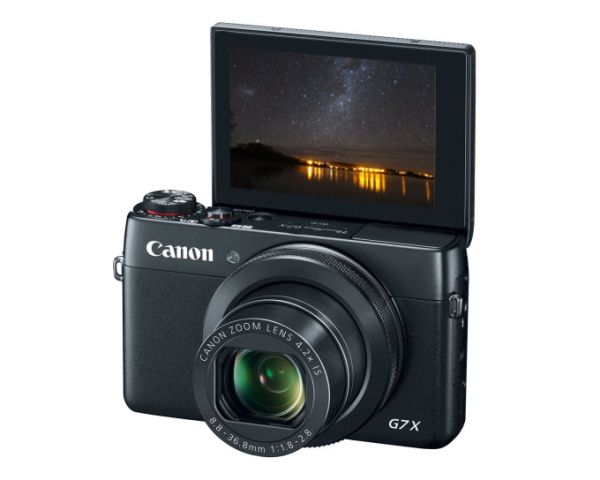 PowerShot G7 X
Featuring a fast f/1.8–f/2.8 lens with 24–100 mm (35 mm film equivalent) 4.2x optical zoom, a large 1.0-inch CMOS sensor and Canon's DIGIC 6 image processor, the new PowerShot G7 X realizes exceptional image quality despite its compact size. Responding to the diverse needs of advanced-amateur users, the camera delivers high-speed AF (autofocusing), achieving focus in approximately 0.14 seconds, and a fast maximum consecutive shooting speeds of approximately 6.5 frames per second.
The G7 X's lens, comprising five lens groups that include three aspherical lens elements, enables high optical resolving performance throughout the entire zoom range. A new inner-focusing method that moves the fourth lens group makes possible a more compact lens barrel and fast AF performance, as well as macro photography at a minimum focusing distance (wide-angle end) of 5 cm.
The 1.0-inch 20.2-megapixel back-illuminated CMOS sensor employed in the PowerShot G7 X offers roughly four times the surface area of the 1/2.3-inch sensors found in many of today's compact digital cameras. Despite the G7 X's high pixel count, its large sensor allows each individual pixel to capture more light for high-sensitivity imaging performance. The combination of the high-sensitivity sensor with the DIGIC 6 image processor supports Canon's HS SYSTEM, enabling a maximum ISO sensitivity of 12800 to facilitate exceptional image quality with reduced noise and rich color gradation, even when shooting in low-light conditions.
Other features designed to satisfy advanced-amateur users include a 3.0-inch tilt-type 1.04-million-dot touch-panel LCD monitor, which realizes high contrast and high color reproducibility and can tilt up 180 degrees for self-shooting and flexible image and movie capture in a range of situations and from a variety of angles. The camera employs a dual-level control dial that lets users easily adjust exposure while shooting and incorporates a control ring at the base of the lens barrel that allows convenient access to such assignable functions as zoom and ISO.
PowerShot SX60 HS
The PowerShot SX60 HS is equipped with a f/3.4–f/6.5 lens that achieves a class-leading 21–1365 mm (35 mm film equivalent) 65x optical zoom magnification, providing complete coverage from ultra-wide to ultra-telephoto angles of view. A newly developed grip design, optimized for the camera's powerful zooming capability, coupled with lens-shift type image stabilization, minimizes the potential for shake when shooting at long focal lengths.
Further boosting the SX60 HS's already impressive optical zoom performance, ZoomPlus technology extends the zoom range to approximately 130x through digital magnification while maintaining a high level of image resolution. Additionally, Intelligent IS analyzes camera movement and applies the appropriate optical image stabilization method in accordance with the shooting situation.
Incorporating Canon's HS SYSTEM, which combines the DIGIC 6 image processor with a high-sensitivity image sensor, the SX60 HS makes possible the capture of exceptionally sharp and clear images with minimal noise even in low-light shooting environments.
The new PowerShot SX60 HS includes an approximately 920,000-dot high-definition LCD viewfinder as well as a 3.0-inch approximately 922,000-dot Vari-angle LCD monitor that is ideal for self portraits and creative shots employing unconventional angles. Additionally, the camera can be used with Speedlite flash units4 for Canon's EOS series of interchangeable-lens cameras.
In recent years, high-value-added compact, such as those equipped with a large sensor and high-magnification zoom lens, have been gaining increased attention. In response to this market trend, Canon is strengthening its high-end compact camera lineup by developing models that incorporate such appealing features.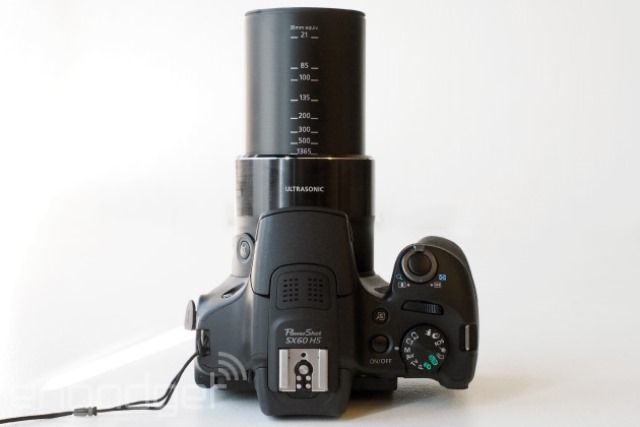 PowerShot SX60 HS
Pricing and availability
The PowerShot G7 X and SX60 HS will go on sale in the Philippines on October 3, 2014, at open prices. Canon has set initial production at 40,000 and 50,000 units per month, respectively.
1 Among compact digital cameras with a built-in lens. As of September 5, 2014.
2 Based on CIPA measuring methods. Light value: LV14, Shooting mode: P/Single AF (center point)
3 When using an SDXC UHS-I card based on Canon's standard test method. Shooting speed may vary depending on shooting conditions.
4 Some functions not supported.