People are either lazy or too busy to check if it is the best day to do the laundry, but OMO, an Australian laundry detergent brand has been developing a smart clothepeg to be called as Peggy that relies on couples of sensors to help you monitor your laundry, the same way it monitors the weather.
There are thermometers inside the smart clothepeg stick to give the temperature and there are humidity sensors to keep track of weather's dampness. There's also a UV sensor to monitor the sunlight and to make it more convenient. To top it with a smartphone application to make a user's aware of a coming rain and calculate how long it will take one's clothes to dry.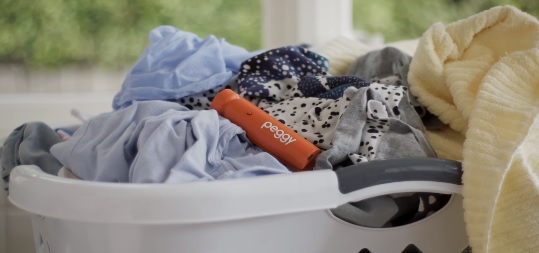 The company claims to get the idea from their own research which resulted in a finding that about 94 percent of parents and grandparents don't get enough time to play with the kids.
OMO believes that Peggy could revolutionize the way people do their laundry enough to help users make more time to the ones they love and lighten up their daily load.
(Photo Source: OMO/cnet)