Popular among students and other Mac users who take their digital content everywhere, the My Passport for Mac with USB 3.0 allows users to quickly and conveniently take advantage of the faster transfer speeds USB 3.0 provides when connecting the drive to their MacBook computer or MacBook Air computer with that interface.

While continuing to provide a sleek and slim design, the My Passport drive also has been a favorite among consumers and professionals who have safety and security at the top of the list of requirements for portable drives, which is why the My Passport for Mac includes password protection and hardware encryption features to protect content from unauthorized use or access. The My Passport for Mac drive is also compatible out of the box with Apple Time Machine for easy backup to further protect valuable files.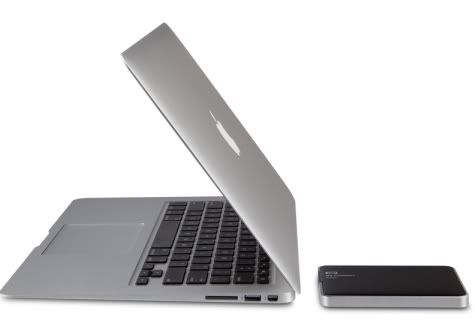 "Today's mobile consumers are looking for fast, safe, compact and reliable ways to access and transport their digital files," explains Ralf San Jose, director of product marketing for WD's consumer storage products group. "My Passport for Mac with USB 3.0 adds the convenience of a very fast USB connection that includes added security features that mobile consumers need when away from home. Adding all these benefits with an unmatched industry capacity of 2 TB provides the perfect solution for the demanding Mac customer.
My Passport for Mac drives remain a favorite among Mac users whose environments also include extensive travel or outdoor and adventure locations. Additionally, when action and adventure are on the schedule, My Passport for Mac drives will fit nicely inside WD's Nomad rugged case for protection against dirt, dust, moisture, and sudden impacts.
Pricing and Availability
My Passport for Mac comes with a 3-year limited warranty and is available at select retailers and is distributed by EA Global Supply Chain Solutions, Inc. and Iontech Technologies Inc. in the Philippines. My Passport for Mac drives has Manufacturer's Suggested Retail Prices (MSRP) of PHP 3,790 for the 500 GB, PHP 4,990 for the 1 TB and PHP 8,990 for the 2 TB.